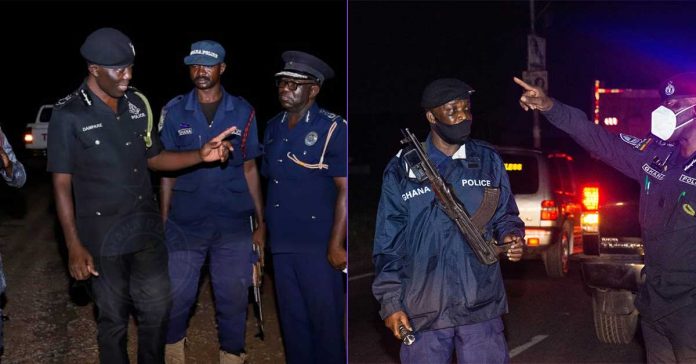 Police officers who die in the line of duty will now have qualified relatives recruited into the service to compensate for the loss, the Inspector-General of Police Dr George Akuffo Dampare has disclosed.
According to the IGP, the initiative is part of a broad range of measures being taken by the leadership of the Police Service to encourage officers to give off their best.
Speaking at a public lecture in KNUST Thursday, August 11, 2022, Dr. Dampare noted aside from the relative continuing the unfinished service of the passed officer, the initiative is also a means of pacifying the bereaved family for their loss.
"The issue of the way we treat people who die in line of duty, we have operationalize the environment to the level, that what we do is to ensure that when you die in line of duty, with all the courtesies that we give, we also open the opportunity for a child of yours or a brother of yours who qualifies to be recruited to take your place whenever there is a recruitment process ongoing.
"So that that child will continue the work you couldn't finish because of your untimely death which also happened in line of duty and more or less a way of pacifying the family for their loss," the IGP intimated.
He also disclosed several measures the Police Service has adopted to strengthen security for the citizenry at all times.
By Felix Anim-Appau|Onuaonline.com