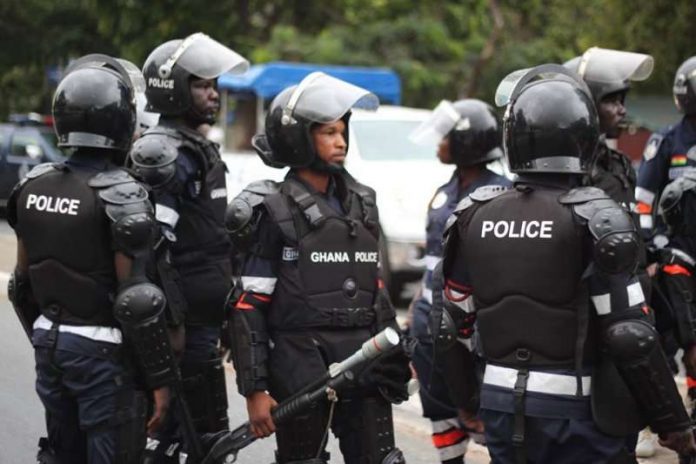 <![CDATA[
Three notorious armed robbers have one Monday, August 9 been shot dead and two others arrested by officers of the Ghana Police Service in a shootout at Opeibea, near Airport in Accra.
A statement signed by the Acting Director-General, Public Affairs of the service, ACP Kwesi Fori, said the police gathered intelligence that "the gang planned to attack and rob a businessman who was to withdraw money from a bank around Airport".
The names of the three shot robbers have been given as Akika Christian Roberts, Alhassan and Alhaji.
Christian is said to have been armed with a Taurus foreign pistol who shot and wounded a Police officer in the shootout but succumbed to police firing power.
The Police officer who sustained gunshot wounds in the right leg is in stable condition and currently receiving medical attention while the 3 dead bodies are deposited at the Police Hospital Morgue awaiting autopsy.
Meanwhile, two suspects: Abdul Latif, 47, and Prosper Koku, 27, who were suspected to be part of the gang were arrested and are in Police custody assisting in the investigation.
One Taurus foreign pistol loaded with 27 rounds of ammunition was retrieved.
By 3news.com|Ghana
]]>