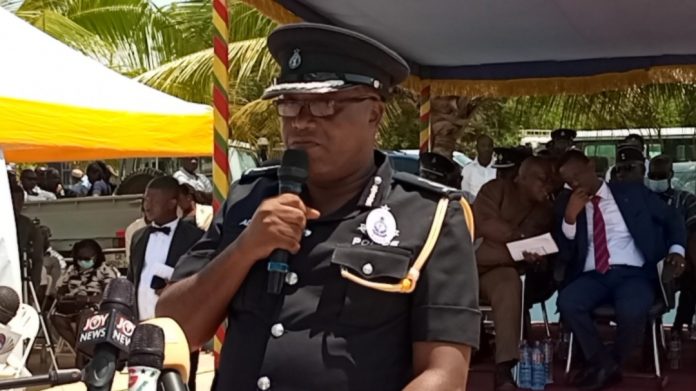 The Ghana police service is considering retraining all police officers to exhibit high level of professionalism in their work.
Speaking at the commissioning of the Shama District Police headquarters in Shama, the Western Regional Police Commander, DCOP Victor Adusa-Poku said it was timely, especially as Shama has become an industrial hub for the energy sector.
The Shama District Police Headquarters is to serve the district and its environs.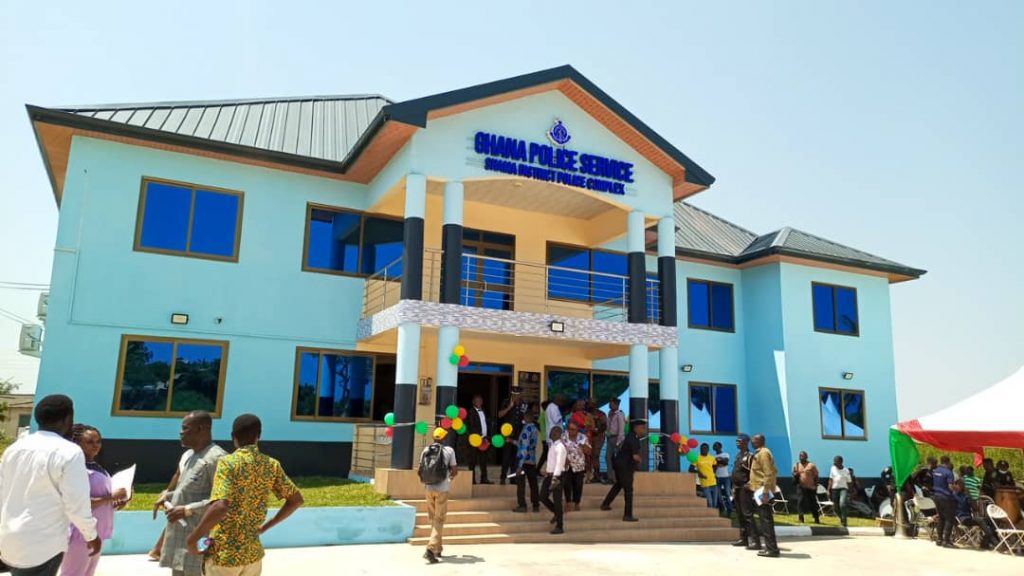 DCOP Adusa-Poku who spoke on behalf of the IGP, Dr. George Akuffo Dampare stated that public safety and security are essential ingredients for economic growth and it is the intention of the police administration to create safer communities for the citizenry.
He said the police administration has put in place a strategy which will bring more sustainable discipline among its personnel to enable them exhibit a high sense of professionalism in all their operations.
"It is important that we who are in service should exhibit good conduct. The way we talk to members of the public sometimes is very appalling. So it is the hope of the administration that we will all go through a kind of retraining in our interaction with members of the public. There is a program drawn like that and I am talking to you members of the Domestic Violence and Victims Support Unit (DOVVSU) and other frontline police officers are going to go through training at poly on how to address issues relating to temperaments, how you accommodate secrecy of individuals or people who come to lodge complaints. How you will control your temper and the way you react to situations"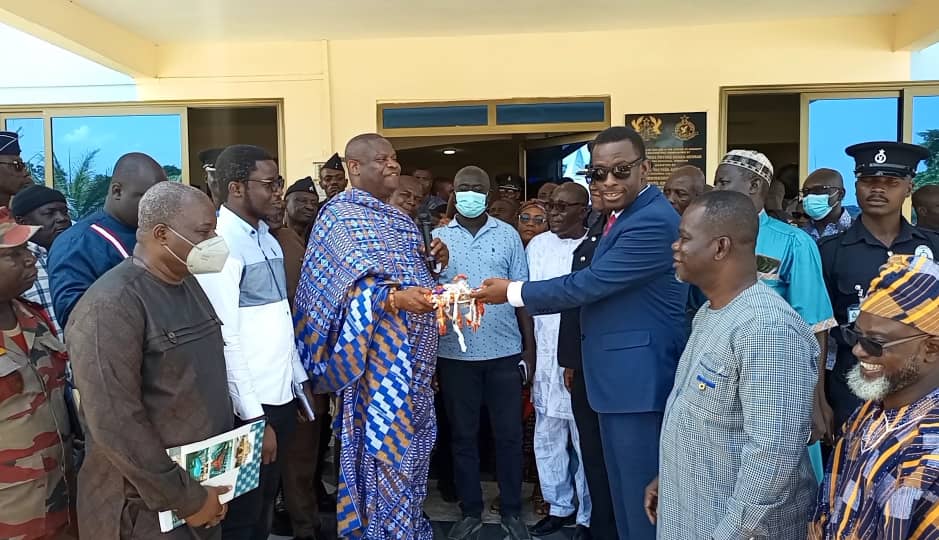 The District Chief Executive for Shama, Ebenezer Dadzie, appealed to the community to volunteer information to the security agencies to help control criminal activities in the area. He also requested for the presence of the Marine Police on the shores of the Shama District to complement the efforts of the navy.
"The request for the presence of marine police in the district will control illegal fishing activities. It will also control possible terrorists that may use the Atlantic ocean as their root to enter the district to cause mayhem. It will also protect key mega installations at the energy enclave at Abodze- Abuesi"
The newly District Police Headquarters was fully funded by the Chief Executive Officer of Lower Prah Rural Bank, who is also Gyantuahene of Shama Traditional council, Nana Kwamina Denkyi.
By Ebenezer Atiemo|AkomaFM|Onuaonline.com|Ghana