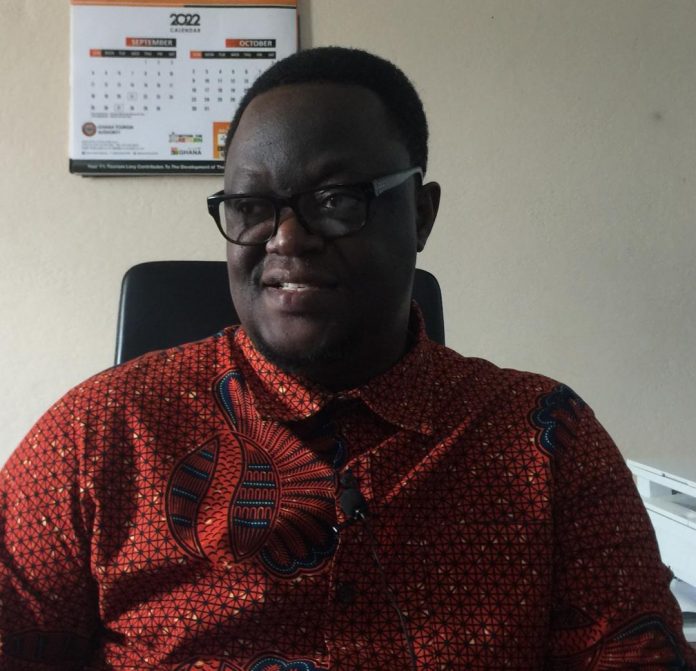 The Eastern Regional Director of the Ghana Tourism Authority (GTA) Frederick Adjei-Rudolf, has appealed to the Roads and Highways ministry to prioritize roads leading to popular tourist sites .
He pointed out the development will complement domestic tourism drive efforts and revenue generation. He was speaking with Onuaonline on the sidelines of an event to mark World Tourism Day in Koforidua.
"I plead with the Roads and Highways ministry to prioritize roads to tourist site. If you put money into tourism, the revenue that the country seeks to gain is more than what we are looking at. Pumping money into tourist sites includes fixing the roads leading to the tourist sites. So I plead with them, especially roads leading to our popular tourism sites. Because of low patronage, site managers are cutting down and laying off workers causing unemployment in localities. It is really killing the industry," he pleaded.
Mr Adjei-Rudolf also spoke about the strategic focus of his outfit in the Eastern Region towards improving domestic tourism.
"The office would embark on domestic tourism promotion by creating awareness. Ensure various tourist sites comply with the provisions made in the new tourist site regulations LI 2393 to ensure improvement in standards of facilities and services. Revive existing clubs in second cycle institutions, introduce and inaugurate six more tourist clubs in second cycle schools and one in a tertiary institutions in the region."
He also called for the introduction of "tourist clubs among trade associations, work place associations and religious groups."
These he believe would increase visibility, promote the Tourist sites and also present an opportunity to improve visitor experience to the Eastern region.
"The initiatives will undoubtedly increase visitor numbers in the various attractions, and generate employment and economic growth," he added.
This year's National theme is "promoting domestic tourism for wealth creation in communities.
Tourism is the country's fourth contributor to the GDP.
The World Tourism day designated by the United Nations World Tourism Organization is marked every September 27 since 1980.
It aims at fostering community awareness among international community about the importance of Tourism and its social economic, political and cultural values.
Tourism has the potential to contribute directly or indirectly to SDG 8, 12 and 14.
By Yvonne Neequaye|E/R|Onuaonline.com