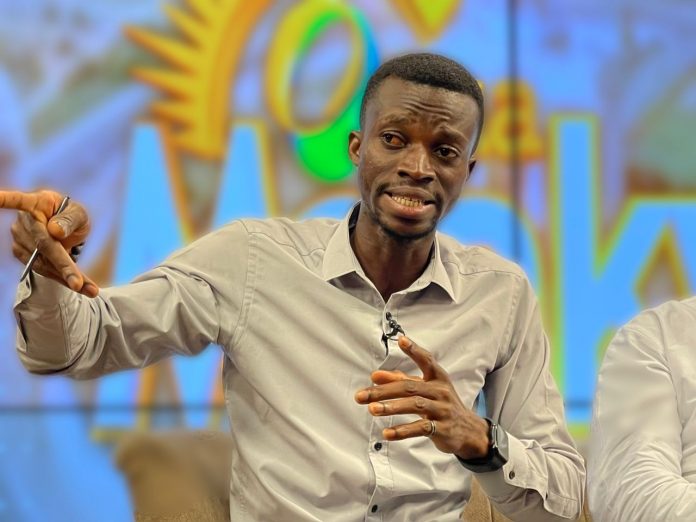 Youth activist and social commentator, Ivan Innocent Kyei, has described the seat of government as a "cathedral of crime where the president is the high priest of corruption."
His comment comes as a result of government's lack of action to probe an audio circulating on social media where the NPP 2020 parliamentary candidate (PC) for Sagnarigu, Felicia Tettey, is heard talking about how the Covid-19 fund was allegedly dissipated among party cronies.
In a viral audio where a feminine voice is heard expressing disappointment over turnout of events to a group, Mrs. Tettey, the 2020 PC of the ruling party is alleged to have said an amount of GH₵100,000.00 was given her from the Covid-19 fund.
She also alleged an amount of GH₵20,000.00 was given to other lower rank executives in the party.
This, Mr. Kyei believes, whether true or not should have received a probe by now if government was not endorsing corruption.
The comments came through a discussion on the Bank of Ghana's directive to all banks to regard only the Ghana Card as a form of identity from July 1.
Meanwhile, Mr. Kyei says the National Identification Authority is charging GH₵250.00 per head to issue the cards whilst 9.2 million Ghanaians according to the 2020 census cannot spend GH₵5.00 a day. The scenario he argues, is what makes the Akufo-Addo led government an insensitive one that only endorses corruption.
He was speaking on Onua TV/FM's morning show, 'Maakye' on Tuesday, May 31, 2022 with Yaa Titi Okrah.
"There are a lot of people who queue just to get the Ghana Card but they're not getting. But we have institutions and government threatening people. That has become the modus operandi of this government. They're threatening people like a private organisation. It is like someone running a shop so he just throw out instructions to the workers with threats of dismissal. But this is a country where we all have equal stake. No one is above the other just that we've empowered others to lead."
"Someone called me from the UK that due to this he is withdrawing his funds from the bank because government hasn't made any intervention to get them Ghana card in the UK so if someone comes from outside from 1st July, does it mean the person cannot get access to his money? Some of these silly decisions are what we have elevated to power and now governance, the hub of power has become a cathedral of crime with the president as the high priest of corruption. Because people are stealing left right and centre and he is sitting there as if there is nothing happening," he fumed.
He said any serious country would have initiated a probe into the issue by now.
"The COVID money which they're being called to come and account for has been dissipated to party cronies with a regional vice women organiser saying she received ₵100,000 so you can imagine what the national chairman would get. These are critical issues the state should have moved in to investigate whether they're flimsy or not.
Watch video below:
Source: Felix Anim-Appau|Onuaonline.com|Ghana