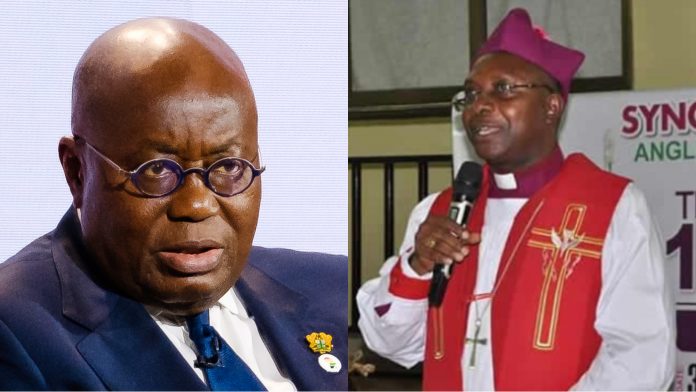 The Anglican Bishop of Koforidua Rt. Rev. Felix Odei Annacy, has urged President Addo Dankwa Akufo-Addo to seek God's direction to resolve the economic crises confronting the country.
The Rev. Minister says a personal encounter with God will grant the President the wisdom to relieve Ghana from the turmoil it's going through at the moment.
He was speaking at the St. Mark Anglican Church at Kyebi in the Eastern during President Akufo-Addo's three-day tour of the region.
"Have a personal interaction with God. Seek God fervently. Read your Bible. You will have all the answers to resolve the economic crunch," he advised.
He urged Ghanaians to rally behind the government and pray for the manifold wisdom of God to direct the path of the President to take the country out of the global economic turmoil.
President Akufo-Addo on the other hand assured Ghanaians to have faith in him that, Ghana will overcome the economic crises.
"Don't be shaken. Continue to have faith in God that the hardship being experienced in the country, through God we shall overcome. Have faith in me !Have faith in me ! This too shall pass," President Akufo-Addo said.