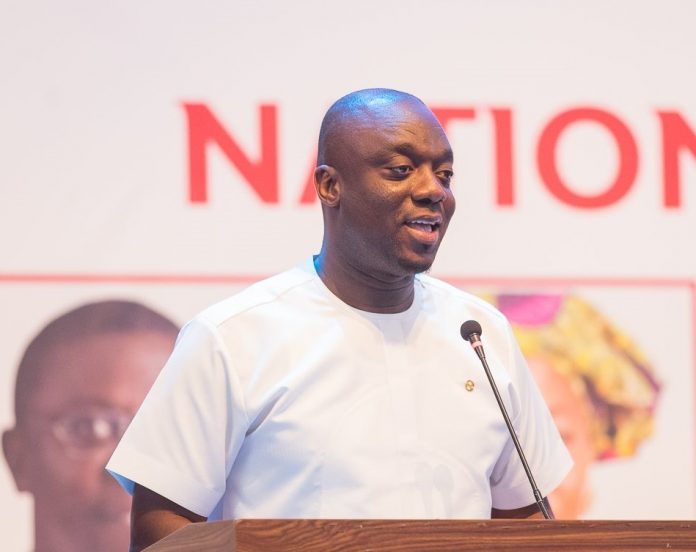 Leadership of the ruling New Patriotic Party (NPP) has advised their counterparts in opposition, the National Democratic Congress (NDC) to repair their image from violence.
Speaking at a press conference Wednesday, December 21, 2022, General Secretary of the NPP, Justin Frimpong Kodua, was worried the NDC has become addicted to violence whereby every programme by the party is ruined by disturbances.
He recalled former President Mahama's –three time flagbearer of the NDC –comments about the NDC being unmatched in terms of violence to buttress his assertion and incidents that characterised the party's last Congress.
READ ALSO: NPP to force Akufo-Addo to reshuffle nonperforming appointees
"Much as the NPP agrees with the former President John Dramani Mahama that NDC is second to none when it comes to unleashing violence owing to their revolutionary background, we believe strongly that such reckless comments incite their party thugs and vigilantes to perpetuate violence such as we witnessed in Cape Coast," he said.
He bemoaned the "violence and hooliganism" that marred the 10th Youth and Women's Conference on Saturday, December 10.
The disturbances at the grounds led to 16 people believed to be members of the NDC declared wanted by the police. They indulged in violence by instigating and admonishing others to do same.
Even though the NDC have denied the wanted are members of the party, Mr. Koduah Frimpong has opined the party has no regard for the Rule of Law and criminal codes.
He therefore offered an advice to the newly elected executives to alter in its best, the history and perception of the umbrella family.
"We wish to use this occasion in the interest of the nation to admonish the Asiedu Nketia-led national executives to take steps to reform the NDC and get rid of the party's addiction to violence," he insisted.
"Indeed, John Mahama was right then and he is still right today. No political party can match their records when it comes to political violence.
"We in the NPP can certainly not compete with the NDC in unleashing violence because we love our dear country."
Source: Onuaonline.com|Ghana