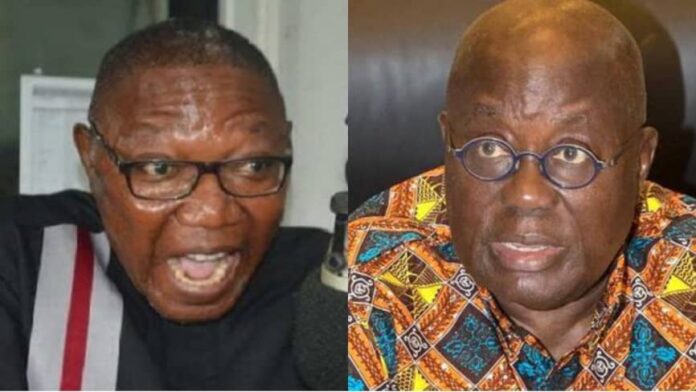 Dr. Clement Abas Apaak has vehemently kicked against President Addo Dankwa Akufo-Addo's decision to potentially rename the University of Ghana after Dr. Joseph Boakye (J.B) Danquah, one of Ghana's Big Six.
The deputy Ranking Member on Parliament's Education Committee says the decision is part of the president's ploy to put his ancestors into prominence in Ghana's history.
His comment comes after the president intimated that Ghana's premier university could potentially be renamed after J.B Danquah for the immense role he played in getting the university established in Ghana.
Mr. Akufo-Addo gave the hint at the 75th Anniversary Thanksgiving Service of the University of Ghana Saturday, August 12, 2023.
READ ALSO: Anas reminds Ken Agyapong not to forget his defamation suit ongoing in the US
But Dr. Apaak says the renaming will not be necessary, adding that the President is thinking of doing so to honour his late grand uncle.
"Remember that JB Danquah belongs to the president's family and this is not the first time that we have picked up signals that if the president has his way, UG will be named after JB Danquah."
"I believe that that ought not to be the case. There is a general tendency that we are witnessing where President Nana Addo Akufo-Addo has tried to eulogise his ancestry and to give his forebears a prominent place in Ghana's history," he said on Accra-based Citi FM.
READ ALSO: Top 8 universities in Africa going into 2023 Africa's Ivy League