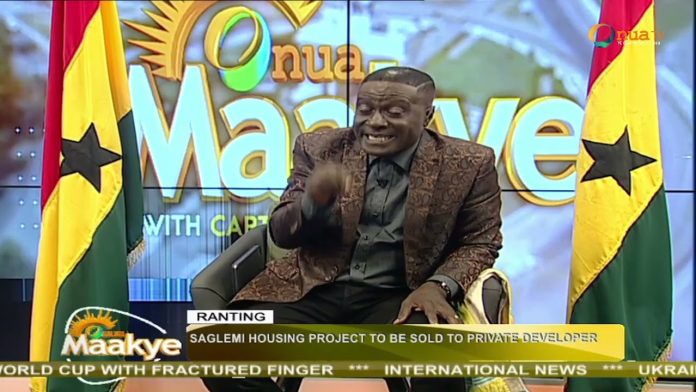 Host of Maakye on Onua TV/FM, Blessed Godsbrain Smart suspects some family and friends deal in the Saglemi Housing project that is going to be sold to a private developer.
According to the broadcaster, the person at the centre of the deal has no knowledge in real estate but is being handed the project because he is a brother in-law to a power that be in the country.
Speaking on Maakye Monday, November 14, 2022, Captain Smart, indicated the housing units which he himself went to inspect with his team and took videos were ready and could be occupied.
He added that government himself self the project was 98 per cent complete and therefore doesn't see what the supposed private developer is going to do at the site.
He speculates they are only going to find cleaners to tidy the rooms for sale.
Minister for Works and Housing, Francis Asenso Boakye had announced at a press briefing that government is going to sell the project to a private individual at the current value of the buildings with the exchange rate in perspective.
This, Captain Smart says if happens will tripple the cost of the buildings, making its 'affordability' bit obsolete.
Watch Captain Smart rant in the video below;