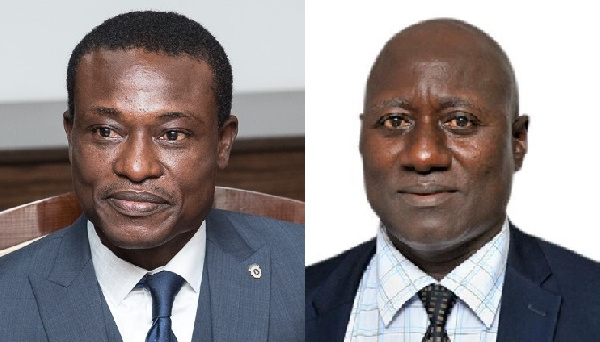 Programmes Manager of the Ghana Integrity Initiative, Mary Awelana Addah has lashed out at persons who have the penchant of attacking the Special Prosecutor (SP) for simply doing his job.
She believes rather, the SP should be lauded for doing his work than being vilified.
Her comments stem from the investigations being carried out by the Office of the Special Prosecutor (OSP) on the La Bianca Foods scandal which has raised eyebrows on the personality of the SP.
Mrs. Addah was adding to calls for the removal of embattled Council of State member and Board Member of the Ghana Ports and Harbours Authority (GPHA) Eunice Jacqueline Asomah-Hinneh, who owns La Bianca Foods.
Her company has been cited for evading taxes amounting to millions of cedis. However, many believe her position as Council of State member and Board member of the GPHA can influence the investigations, necessitating the calls for her ousting.
Ghanaians, according to the GII Programmes Manager should be worried over the attacks being levelled on the SP.
"The issues we should be worried about is the fact that people begin to tag him and go after him and insult him for the work he is doing. I remember in the recent past that somebody also mentioned in another medium that they will come after him and those are statements we should not encourage.
"The media should be seen to be speaking to this. From the various platforms we picked up as well, we realised that people are trying to do things to show that perhaps maybe he is being biased but that's not the case. Whatever happens that has the tendency or has a potential of looking like corruption, uf there is a report, we should all be urging him on to investigate. So investigative pieces like this should be encouraged. We want to see more of this.
"We should rather be denouncing those who are attacking his person. Those who are attacking the work he is doing and those who want to pretend to be saying that he should be doing something else instead of what he is doing. He is fighting corruption and he determines what he is doing at any particular time," she explained.
By Felix Anim-Appau|Onuaonline.com