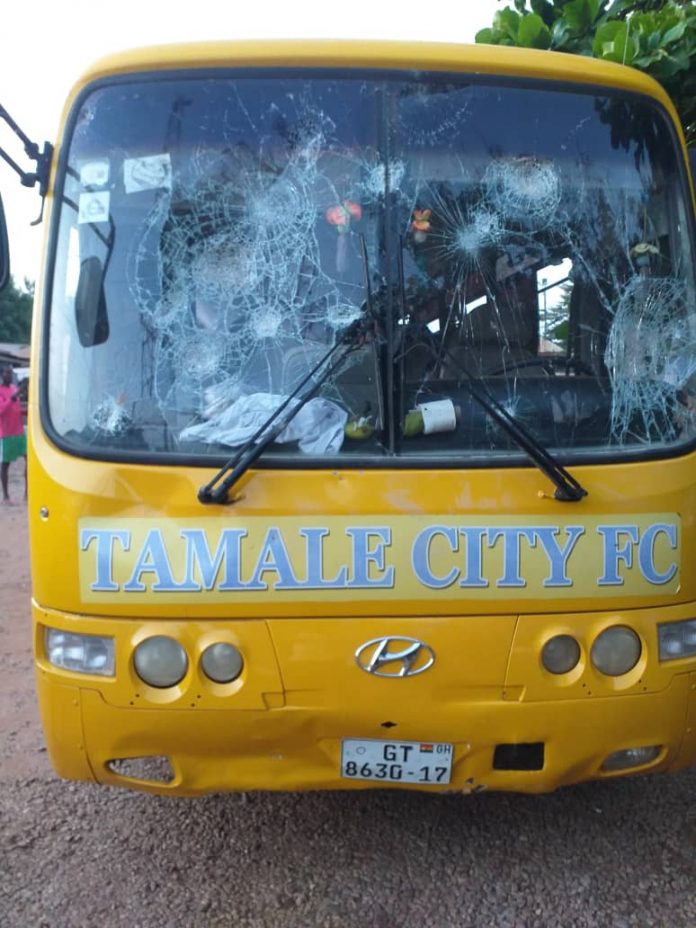 Tamale City FC members were brutally assaulted after their encounter with Baffour Soccer Academy on Sunday at the Twumasi Sports Complex.
The game ended 1-1 with Baffour S.A taking the lead just after the half-hour mark. Tamale City levelled matters from the penalty spot in the 70th minute.
The home fans reacted to the penalty by attempting to deflate the tyres of the away team.
After the game, it was taken a step further as stones were thrown directly at the Tamale City players who were in their team bus and were ready to go.
The bus was left in a bad shape and some players suffered various injuries. The team is currently top of Zone 1.
The incident joins a long list of brutal acts in the Division One League, including one which was suffered by Samartex in April.
By: Bill Eshun|3Sports|Ghana