Hundreds of commuters plying the Tarkwa Agona Nkwanta road in the Western Region were, in the early hours of Tuesday, July 12, 2022 left stranded for more than 10 hours after two long and heavy-duty vehicles blocked both ends of the road.
The Tarkwa Agona Nkwanta road is in a deplorable state. Several portions of the road are riddled with life threatening ruts making traveling on it a nightmarish experience.
The one hour journey from Takoradi to Tarkwa has now become an agonising two to three hours.
Drivers have to carefully meander their way through these ruts or risk damaging their vehicles. Not a day goes by without reports of vehicles breaking down on the road.
A commercial bus coming from Tarkwa got stuck in one of the ruts while an articulated truck from the Agona Nkwanta direction also broke down, all at Wassa Agona.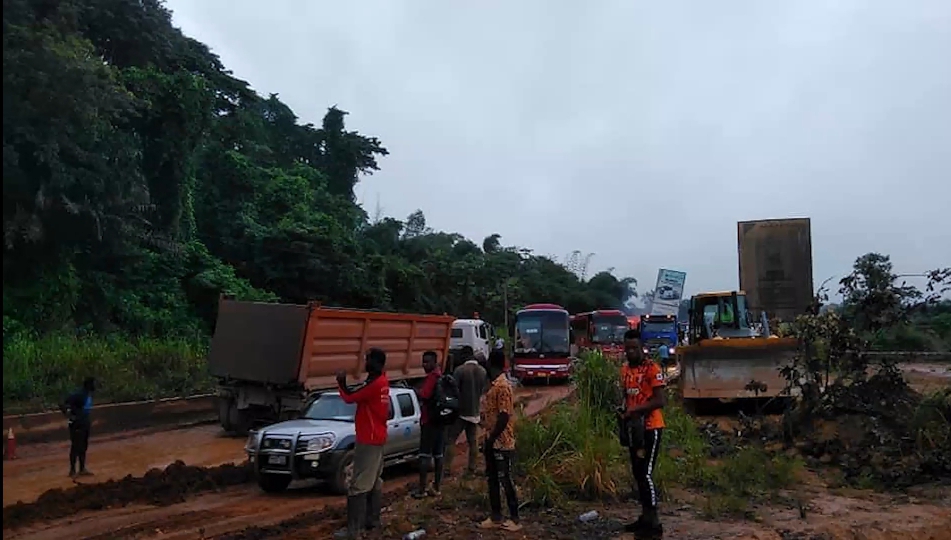 Some travellers who got to Wassa Agona at 1:00am could not travel further. All vehicles using the route were stranded. Within minutes, the long tailback will stretch for more than three kilometers as hundreds of vehicles could not move.
Some of the commuters bitterly questioned why the Tarkwa to Agona Nkwanta Road will be left to deteriorate beyond repairs when Tarkwa contributes so much to the country's wherewithal.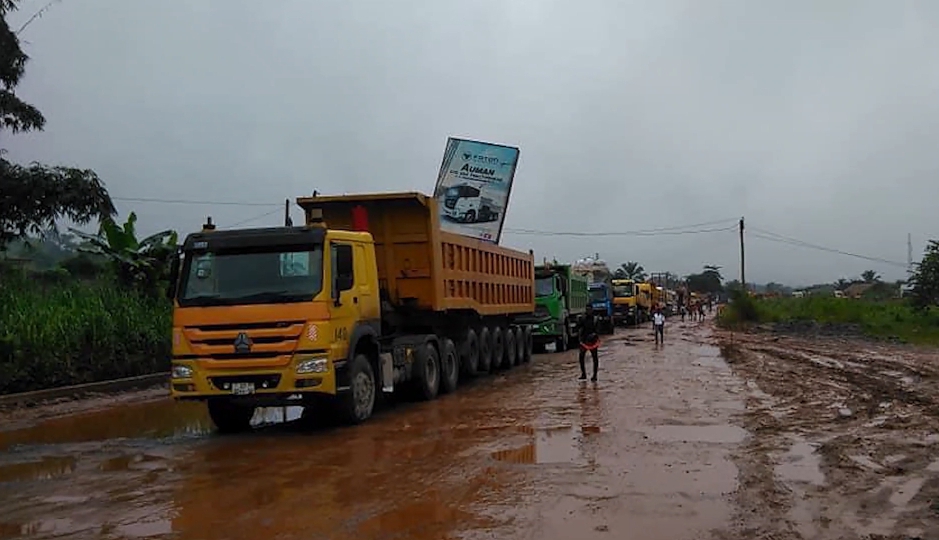 "We got here around 1am on Monday Dawn, No car is moving we have stacked here and we stranded, so we are appealing to the higher authority to expedite the construction because we are suffering"
President Akufo Addo cut the sod for rehabilitation works on the 66km road at a cost of 95 million Euro two years ago. However, the contractor M/S Rango – Gabriel Cuotto is yet to commence work.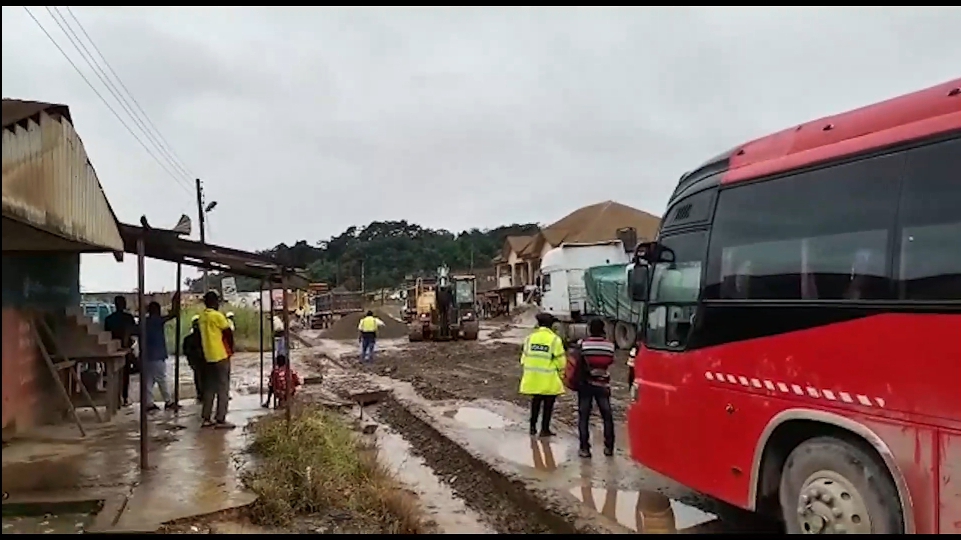 "We were having a challenge of Roads design but it is now resolved. The current problem we are facing is where the contractor will get his raw materials but promise it will be resolve soon the actual commercement of the construction"
At the time of filing this report, heavy earth moving machines from Gabriel Cuotto were at Wassa Agona creating an alternative route for traffic to resume flowing.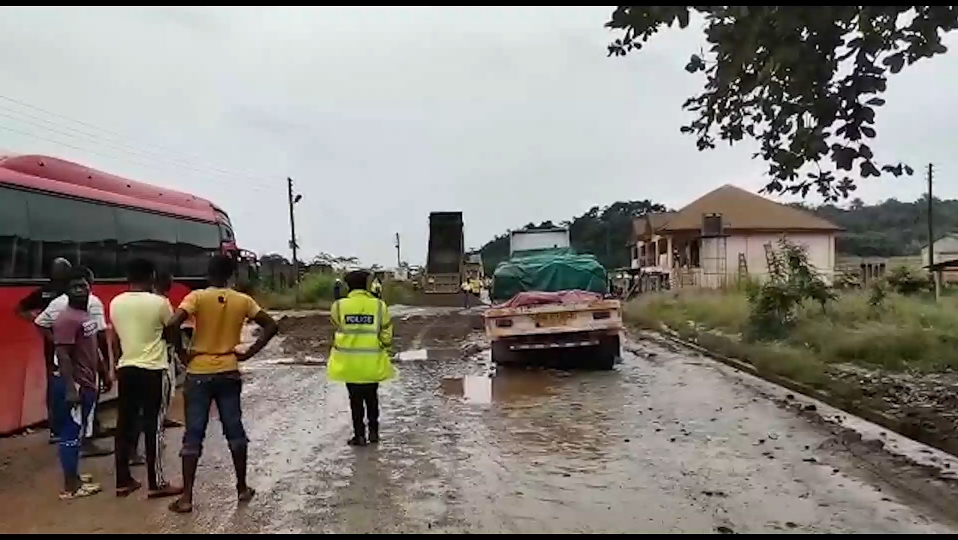 Ebenezer Atiemo|ConnectFM|Onuaonline.com|Ghana