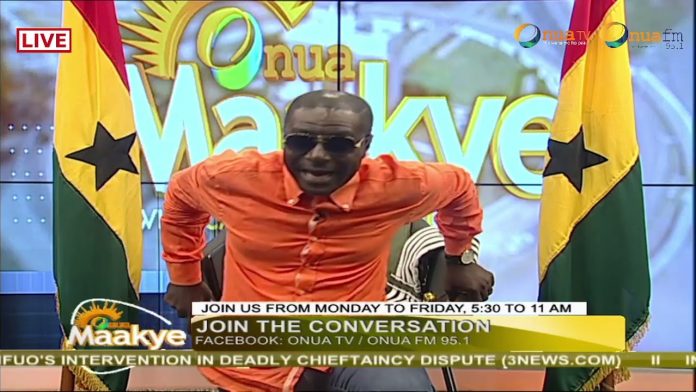 Captain Smart Tuesday, July 12, 2022 went on his knees in the studios of Onua TV to plead with the striking teacher unions to return to the classroom.
He says even though the 4% increment and the 20% Cost of Living Allowance (COLA) will come, it will take some time whilst the latter would cease after some few months of implementation.
"The COLA and 4% will come but please for the sake of the children and those coming to write the exam, please go back to the classroom," he pleaded whilst kneeling.
He also averred "government will tell you the COLA will come but after 3 months, he won't pay again", adding that, "government will not pay NABCO again, teacher trainees allowance, National Service allowance have all ended. Free SHS will be reviewed."
Mr. Smart told the Ghana Police Service not to expect their salary increment despite Dampare's incessant push for it to be increased.
He noted the Police Chief once had to exit a salary negotiations meeting with stakeholders abruptly.
"Ghana Police, don't be expecting the salary increment. Dampare has pushed severally for your salaries to be increased. There was a time he got angry and left a meeting. Government recently met the head of security agencies," he said.
Mr. Smart asked all the agencies to forget their rent allowance since government is not going to honour it.
By Felix Anim-Appau|Onuaonline.com|Ghana