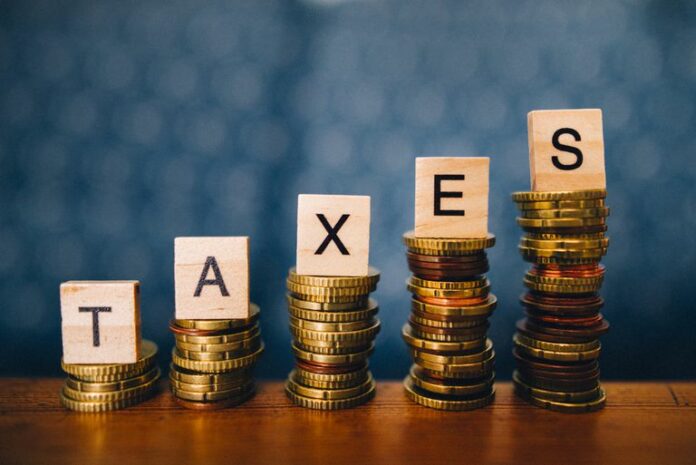 Finance lecturer at the University of Ghana, Prof. Godfred Bokpin, has lamented the higher taxes imposed on the citizenry by government, making it difficult for people to save.
He says the development has led to many foreigners taking over state-owned enterprises when the IMF and World Bank advised that they be diverted because government was inefficiently managing them.
For that reason, he has said the GHC1 trillion economy the Finance Minister is projecting by the end of 2024 should not be celebrated by Ghanaians since they would not be the beneficiaries.
He says even if the projection becomes a reality, the actual beneficiaries would be foreigners who will repatriate the returns back to their home economies.
The Professor of Finance says until Ghana gets to the state where the value of the economy would become beneficial to the citizenry, there needs to be a reset to establish a proper balance between the private and public sectors.
"Ghana needs a reset. We striking a good balance between the private and public sector without compromising the competitiveness of the private sector and then households," he noted.
Prof. Bokpin explained that, the average Ghanaian cannot save to accumulate capital because of the higher levies in the country.
He indicated that there was the need for external intervention when government became inefficient in managing many state-owned enterprises.
He says the Bretton Wood Institutions' structural reforms advised the diverstiture of many state enterprises which were patronised by foreigners since many locals lacked the means to become shareholders of those parastatals.
"Because of the level of taxes, the average Ghanaian is unable to save. And any country that is not saving significantly, cannot accumulate capital to take advantage of the limited economic opportunities that are being created," he said.
The Finance expert also added that, after looking out for foreign investors, "this economy gradually, every critical aspect of this economy is being taken up by foreign investors whether in Agriculture, Real Estate, construction all over because the average Ghanaian cannot accumulate capital."
He lamented the existence of the problem further, saying that many Ghanaians cannot raise any meaningful capital to become owners of companies if the need be.
"If there is an economic opportunity today and you ask the average Ghanaian even in the middle class, those who claim they have crossed the poverty line, and you ask them to put US$50,000 on the table, they can't raise that and that is why increasingly the local content in our economy is decreasing and we are losing…so when we talk about our GDP hitting GHC1 trillion by the end of 2024, probably foreigners should be more exciting about that. Because the larger portion of that is actually reflecting in their pockets, in their economies and not here.
"This is not growth Ghanaians can celebrate and identify with," he said Saturday, November 18, 2023, on TV3's the KeyPoints with Alfred Ocansey.
READ ALSO: Ghana's GDP projected to be over GH¢1 trillion in 2024 – Ofori-Atta