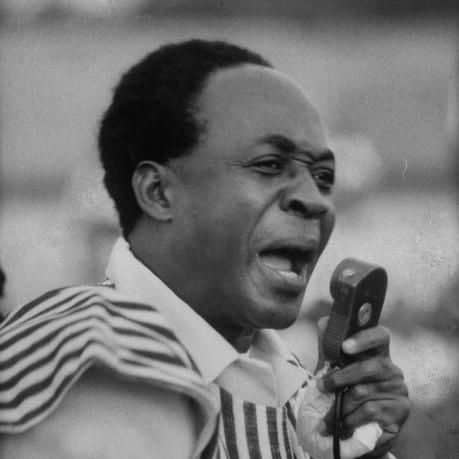 When Osagyefo Dr. Kwame Nkrumah was en route Hanoi for some peace talks in 1966, he was told a coup has been staged to oust his government.
Nkrumah, who cut short his trip to find a safe haven was deserted by all his top ministers who usually sat with him at the VVIP section on a flight.
Giving a recall of what ensued on the flight that day, Dr. Chris Tsui Hesse, his personal photographer, said Ghana's first President got his utmost disappointment when he saw his own people jubilating over his overthrow at the economy section of the flight.
READ ALSO: 'A good President or not, your shootings will tell' – Kwame Nkrumah to his photographer
"Nkrumah drew the curtain, looked at them and drew it back," Dr. Hesse told Captain Smart on Onua Maakye Tuesday, March 7, 2023.
After asking him to tell him what his understanding of what a coup is, Dr. Hesse says Kwame Nkrumah's response was that, "what is happening is more than a coup. It will keep on happening and it will extend to Africa and it will go on in Africa till Africa burn and sinks and out of the ashes will sprout the growth of a new Africa."
With Ghana's economic situation over the years that has been nothing near progress, many are wondering as to whether the country is in a mess as a result of Nkrumah's words or Ghanaians should endure for the better part of his 'prophecy' to come into force since the first part is what is being experienced.
Watch his photographer, Dr. Tsui Hesse, speak with Captain Smart on Onua TV/FM.
Click here.
By Felix Anim-Appau|Onuaonline.com