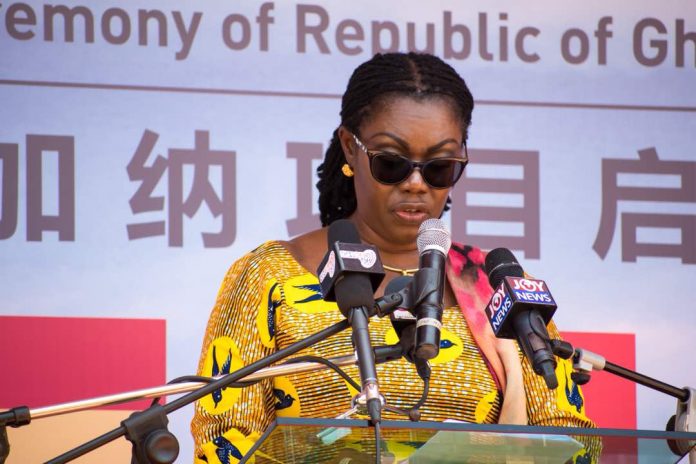 Those having challenges with the Ghana card registration are supporters of the National Democratic Congress (NDC) who heeded to the advice of the party to boycott the exercise in 2018, Ursula Owusu-Ekuful, the Communication and Digitalisation Minister, has said.
During her briefing with the media on activities of the ministry Sunday, July 31, 2022, the Minister noted after extending the deadline for the SIM card re-registration that, those who listen to the NDC do so at their own peril, with the boycott of the Ghana card registration in perspective.
"Actions also have consequences and in all that we do, we must put the interests of our country first. In 2018, the NDC vociferously opposed the Ghana card and called on all their supporters to boycott the registration process. Those who heeded that antisocial call and refused to register are now feeling the effects of it. You listen to the NDC on any issue at your own peril," she said.
Meanwhile, the minister has indicated those associating all the challenges with the re-registration to the Ghana card as partially unfounded since 50% of people who completed the linkage of the two identities have not done the re-registration of their SIM cards.
"About 50% of those who have completed the first stage of the process have not concluded the second stage. They have linked their SIMS to the Ghana card so that cannot be attributed to Ghana card challenges"
She advised those who wait till deadlines are approaching before rushing to registration centres to desist from that.
"The statistics indicate that there was a 90% drop in sim registrations as soon as the first deadline was extended on 21st March. Until a week ago, there were no queues at any registration center. People started rushing to register when they realized the deadline was imminent after going to sleep when it was extended," she counseled.
Meanwhile, the deadline for the SIM card re-registration has been extended to September 30.
By Felix Anim-Appau|Onuaonline.com