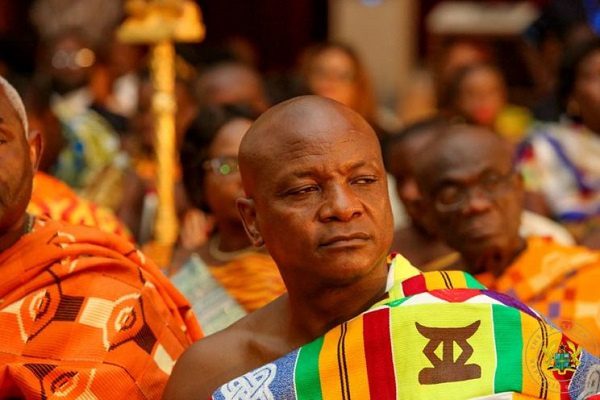 Togbe Afede XIV, the Board Chairman of Hearts of Oak has been named Chairman of the Autonomous Premier League Implementation Committee.
Other Members of the Committee include Ghana FA Executive Council member Dr Toni Aubynn – Vice Chairman, Legal Practitioner and Broadcaster, Willie Alhassanie (Esq.), Dr Kwame Baah-Nuakoh -Chairman of the Club Licensing Board, Prosper Harrison Addo (Esq.) – General Secretary of the Ghana Football Association and Emmanuel Dasoberi – Administrative Manager of Asante Kotoko SC.
Key among the responsibilities of the Six-member committee is the finalization of the legal processes and procedures leading to the Ghana Premier League going autonomous.
It will be recalled that the Executive Council on May 8, 2020, announced a Committee to come up with modalities, processes and a roadmap for the establishment of an autonomous Ghana Premier League.
The Committee has since submitted its work to the Executive Council clearing the way for the processes leading to the implementation of their recommendations.
The Ghana Premier League is currently organized and managed by the GFA. The 18-club competition is managed by the Premier League Committee chaired by Lepowura Alhaji M.N.D Jawula with day-to-day administrative support from the Competitions Department of the Ghana Football Association.
The 2022/23 Premier League will be organized by the Ghana Premier League Limited to be owned jointly by the Premier League clubs and the Ghana Football Association in much the same way as the English Premier League.