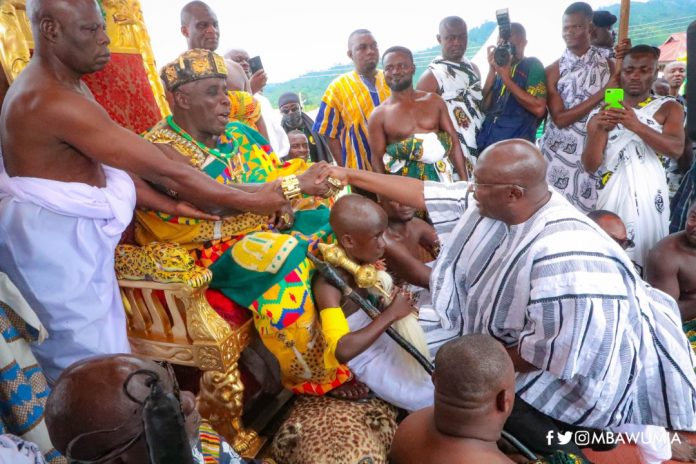 Vice President Dr. Mahamudu Bawumia has reiterated government's quest to continually invest in education for the youth of Ghana.
He says the investment will not only be on literary and numeracy but would also take a critical look at science and skills training and acquisition.
Speaking at the 2022 edition of the Ohum festival for indigenes of Akyem Abuakwa at Kyebi on Saturday, June 25, 2022, Dr. Bawumia explained the reason government is providing facilities at the other levels of learning aside from providing free SHS and TVET education.
"The Government of President Akufo-Addo is convinced that the success of Ghana and, indeed any community depends largely on the quality of her human resources. It is for this reason that, in addition to free SHS and free TVET Government has not relented in its effort to provide facilities at the basic, secondary and tertiary levels to ensure that every Ghanaian has access to quality and affordable education.
He averred that the inauguration of the University of Engineering and Agricultural Sciences by the NPP government for instance, is a charge for the traditional authority to assist government in providing a better and quality education for Ghana's youth.
"I may not need to mention the recent inauguration of the University of Engineering and Agricultural Sciences occasioned by the vision of H.E. President Nana Addo Dankwa Akufo-Addo. It is a tribute to the commitment of this government to improve science education with the enlightened cooperation of all Nananom and Traditional Institutions."
Source: Comm. Bureau of the Veep's Office|Onuaonline.com|Ghana