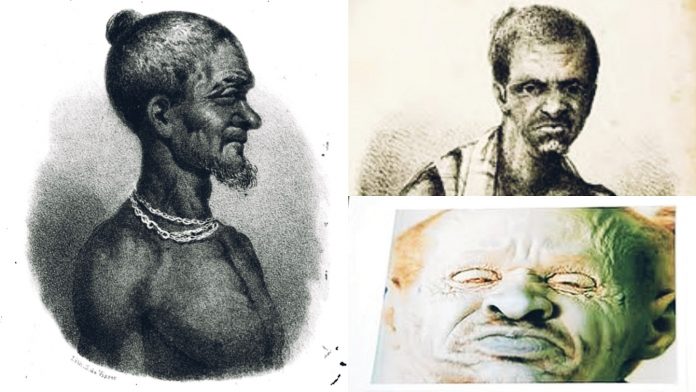 The Anona Ackade family of Ahanta has asked the government of Ghana to release to them, the head of their late chief and ancestor, Otumfuor Badu Bonsoe II, who was murdered by the Dutch some 170 years ago.
His head was sent abroad and placed in a museum and returned to Ghana in 2009. Some archaeological research have revealed the late chief looked exactly like Adam, the first man God created, and also possesses the faces of several other great men.
This the following video, Captain Smart and his panel delve into the story and all there is to know.