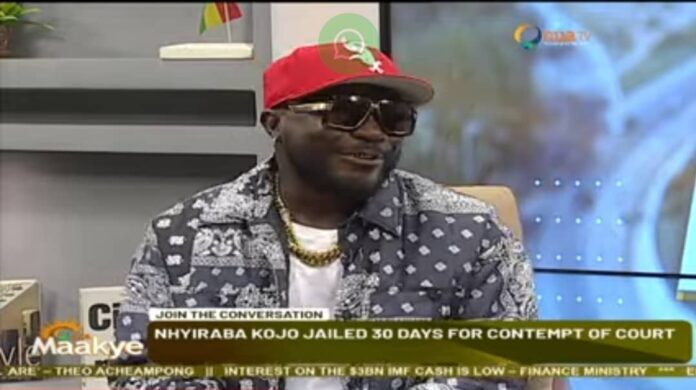 Musician and owner of NK City night club Nhyiraba Kojo has criticised the kind of food that is served prisioners in the country. 
Nhyiraba says instead soup or stew, the inmates are given banku with hot water and oil.
According to him, they have to grind their own pepper with salt and add spices to get light soup after mixing it with the hot water and oil that's served them.
He says the ₵1.80p per head for inmates is not enough to provide them good food with requisite nutrients needed and has therefore called on philanthropists to go to the aid of inmates.
His revelation come after serving two weeks prison term for contempt of court.
READ ALSO: Nhyiraba Kojo jailed 30 days for contempt of court