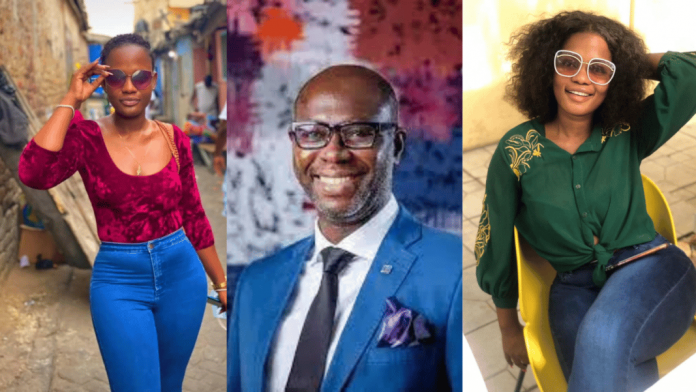 The former side chick of Kwasi Nimako, a Chief Finance Officer with First Atlantic Bank is receiving nominations for a new sugar daddy with specific conditions this time around.
Deborah Seyram Adablah went viral after suing Mr. Nimako for his failure to fulfill some promises made to her during their relationship period.
Among other things, the young lady says she objected the opportunity to work with the Bank as a staff after her National Service with them because Mr. Nimako had promised her capital to start a business.
READ ALSO: [VIDEO] I impregnated my wife before we got married &#821κñ Prophet Osei Kofi on sex before marriage
Also, she was to receive a monthly stipend of ₵3,000 and buy her a car, and most importantly, divorce his wife and marry her.
However, things turned sour when some of the promises were fulfilled without others. She has therefore sued the man and demanded for some compensations.
Speaking in a self-made video, Deborah revealed that she's sick and tired of being in a relationship with a man who offers only sex in the relationship because such affairs are boring.
Miss Adablah says she needs man who is well to do and can offer her an intellectual discourse that will change her life rather than only sex and money.
She lamented over the fact that all her previous affairs have been money and sex with nothing about intellectualism and she's very tired of such affairs.
She advised her fellow women to learn from her and go in for men who offer money, good sex and wisdom.
Watch her in the video below with some reactions from people on social media.
Message from Deborah Seyram (CFO/Deacon Ernest side girlfriend) to her fellow ladies pic.twitter.com/oH4HybKkoo

— SIKAOFFICIAL🦍 (@SIKAOFFICIAL1) January 25, 2023
Source: Onuaonline.com|Ghana