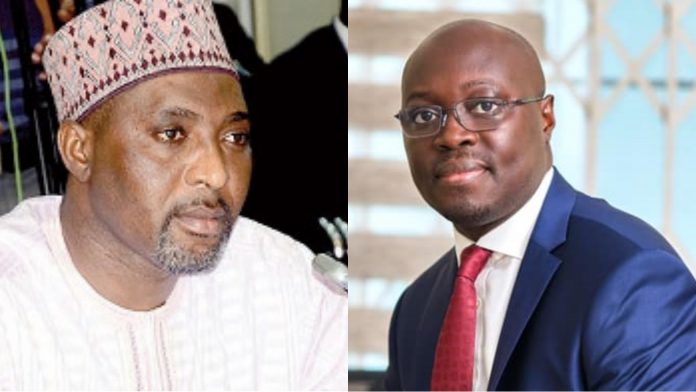 Member of Parliament for Asawase, Muntaka Mubarak Mohammed has dismissed claims by the newly-apointed Minority Leader Dr Cassiel Ato Forson that he had a fruitful engagement with his predecessor Haruna Iddrisu.
Muntaka, who has also been affected by the changes made to the Minority Leadership explained that during a meeting, Haruna Iddrisu asked the new appointees to do a few things but they failed to act on his advise.
Addressing a press conference in Parliament Thursday, January 26, 2023, the former Minority Chief Whip said "with respect to claims that there was some fruitful discussion with Honourable Haruna Iddrisu, he gave a detailed briefing at the caucus meeting.
"Without wanting to create problems, I can tell you that there was nothing fruitful about the discussion with Honourable Haruna Iddrisu.
READ ALSO: Muntaka questions NDC executive's legitimacy to sack him
He stated everything, what they did and what he wanted them to do which they did not even do at the caucus meeting.
"I am not in the position to give details here but what I can tell you is that there is nothing about Haruna Iddrisu recognizing them and therefore has given them his blessing. He asked them to do one or two things that they did not do."
Dr Cassiel Ato Forson said earlier that he "held fruitful and positive conversations with my senior brother Honourable Haruna Iddrisu."
He commended Mr Iddrisu for "his admirable stewardship when he was granted the opportunity by our party's leadership."
"As leader," he added, "it will be my duty to represent our collective goals with unwavering dedication and high integrity."
He further indicated that "I am honoured and humbled to have been chosen to lead our illustrious and gallant caucus in Parliament.
"I thank the leadership of our party who have placed their trust and confidence in me. I am also deeply grateful to colleagues, the rank and file of our party and the Ghanaian people for their profound support and solidarity," he indicated.
Source: 3News.com|Ghana