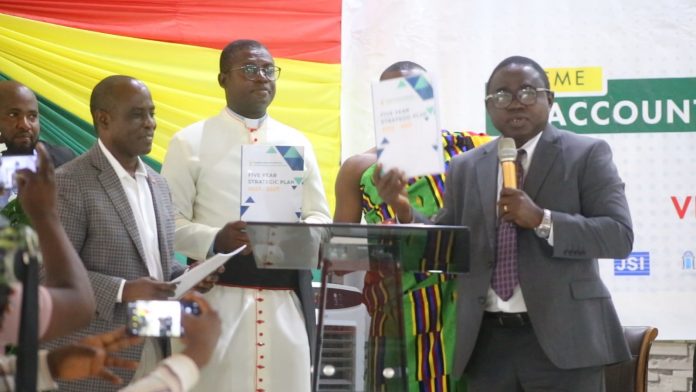 The Western regional Health Directorate has launched a five year strategic plan to reduce maternal mortality in the region.
Speaking at the 2022 Annual performance Review in Takoradi, Regional Health Director, Dr. Yaw Ofori Yeboah was emphatic that many maternal deaths could be prevented with the right healthcare.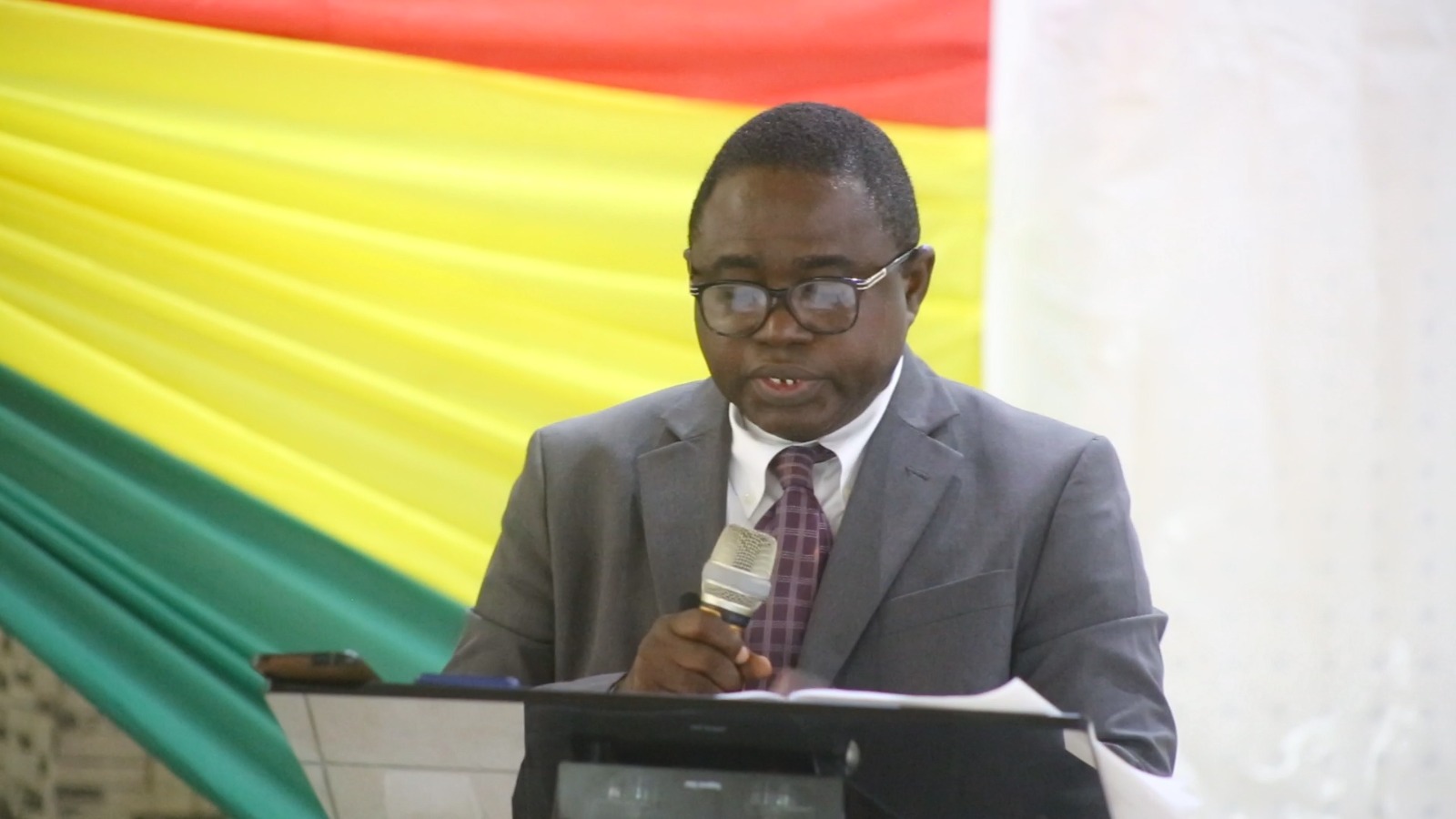 He says maternal mortality had been on the ascendency over the years in the region until they adopted a mechanism that brought some improvement.
READ ALSO: PAC refers 26 heads of health institutions for prosecution over procurement breaches
However, the progress, even though better, was not sufficient for them to lower their guard.
Maternal mortality remains a major challenge for public healthcare. Globally, maternal mortality ratio has declined sharply over the past twenty (20) years. However, the same cannot be said of developing countries like Ghana where the rate of decline has almost stagnated over the last decade.
Ghana's maternal mortality ratio was 349 per 100,000 Live Births in 2007 and declined to 308 per 100,000 Live Births in 2017 a change of 0.6% over the 10-year period.
It is against this backdrop that the Western Regional Health Directorate through consensus building has developed a strategic roadmap under the acronym BE PART to help reduce the menace.
READ ALSO: Five dead, 40 hospitalised after consuming popular waakye at Oyibi
The regional Health Director, Dr. Yaw Ofori Yeboah revealed that, between 2021 and 2022 the region managed to reduce Still Birth Rate from 15.7% to 8.9 per 1000 Live Births. Institutional maternal mortality ratio also improved from 118 to 95 per 100,000 while Live Births saw a reduction of 25.2% during the same period and believes more can be done.
"We are worried about the high Maternal mortality which are persistent over years in the region, so we have put out a number of intenventions unfortunately the Maternal Motality ratio which was 118 per 100,000 live births in 2021 improved to 95 per 100, 000 live births and am glad to say this is better as we compared to national average, so we are quite happy with that, but we are not resting on our odds there is still a lot to be done" he outlined.
After launching and presenting the Western Regional Health Directorate's five year strategic plan to their stakeholders, the Regional Health Director stressed the need to look at quality health delivery beyond the present.
READ ALSO: Abandoned Maternity block at Tafo Government Hospital left to rot
The directorate awarded the CEO of Okobeng Mines, Nana Okobeng Amponsah, for his philanthropic work towards quality health delivery in the Prestea Huni Valley municipality.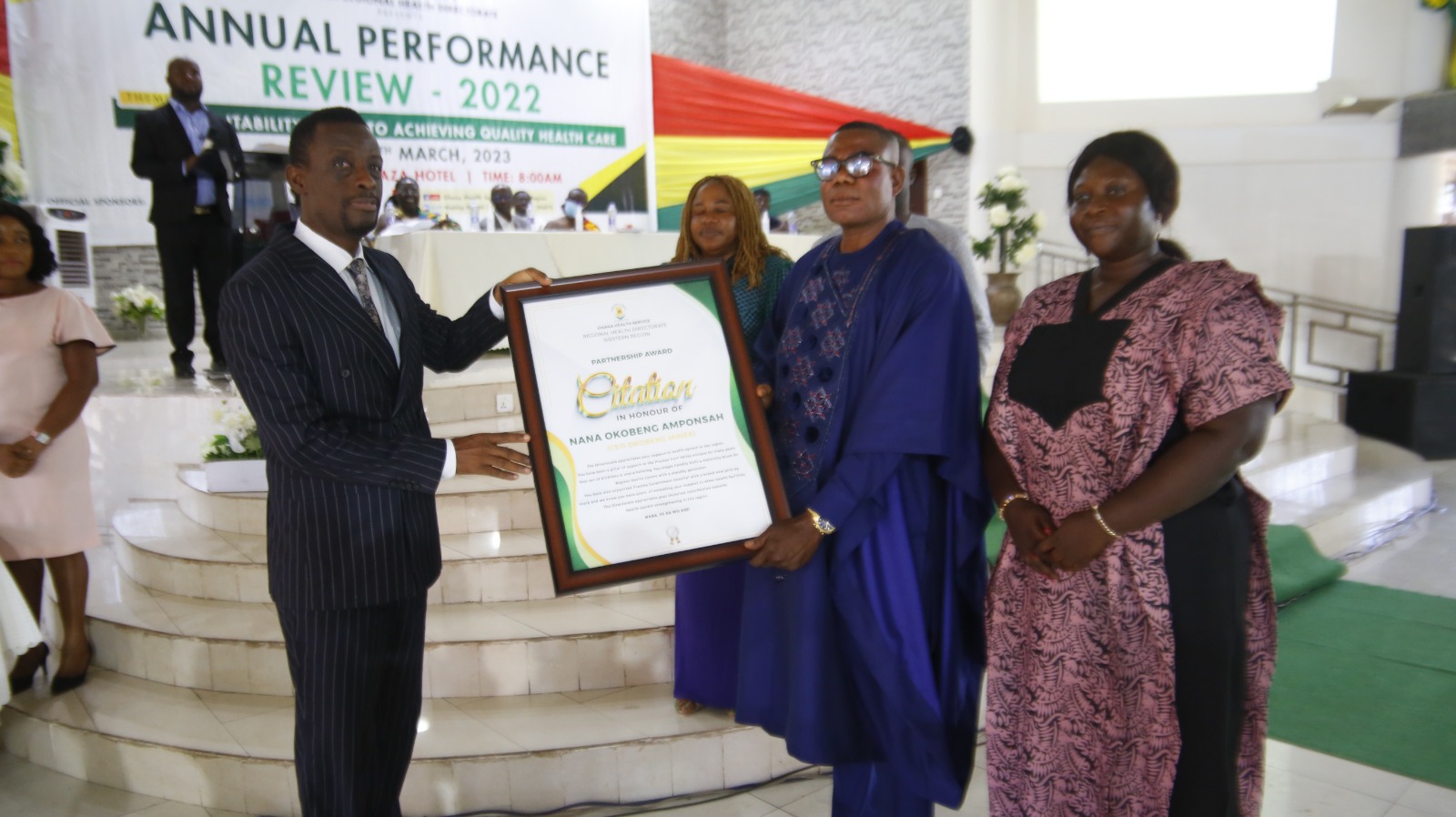 By Ebenezer Atiemo|ConnectFM|Onuaonline.com