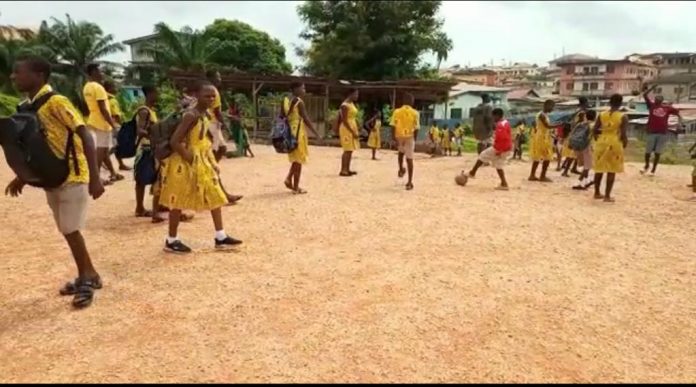 Western Region branch of the Ghana National Association of Graduate Teachers NAGRAT has vowed to ensure that every single member of the association stay away from school until the 20 per cent COLA demand is honoured.
To strengthen their resolve, a task force has been formed by the association to police the various schools, each day, to ensure 100 percent compliance.
The work of the 5 member taskforce formed by the Western Regional National Association of Graduate Teachers NAGRAT is to officially inform management of schools of their strike action.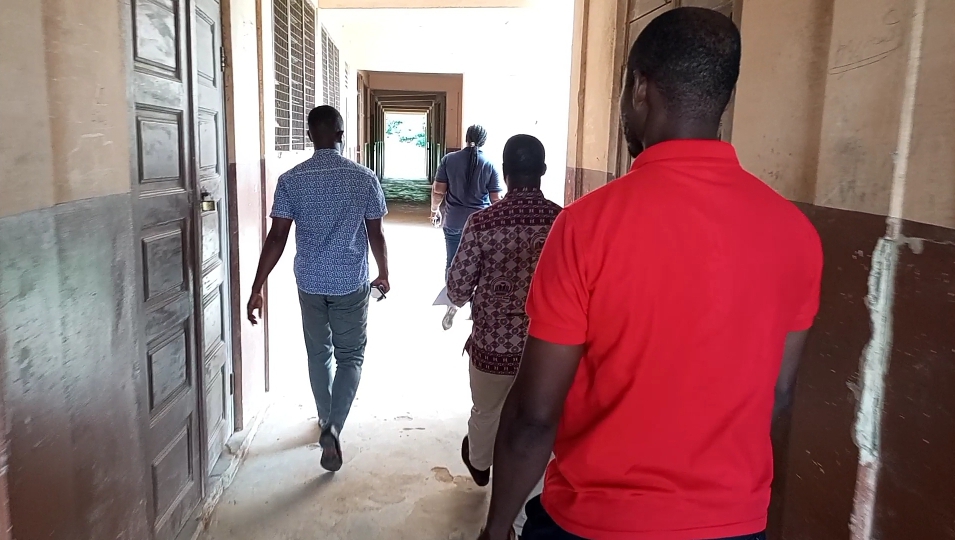 The task force will also ensure that no member reports to school for any form of teaching and learning.
They have since Monday July 5, 2022 been moving from one school to the other to see to it that there is 100 percent compliance.
The task force on Tuesday July 6, 2022 resumed their work where they visited various schools in the southern part of the Western Region.
At the Bethany Methodist Basic School in Essikado, most of the classrooms were under lock and key. Students who had reported were on the school field playing. There was no NAGRAT member around.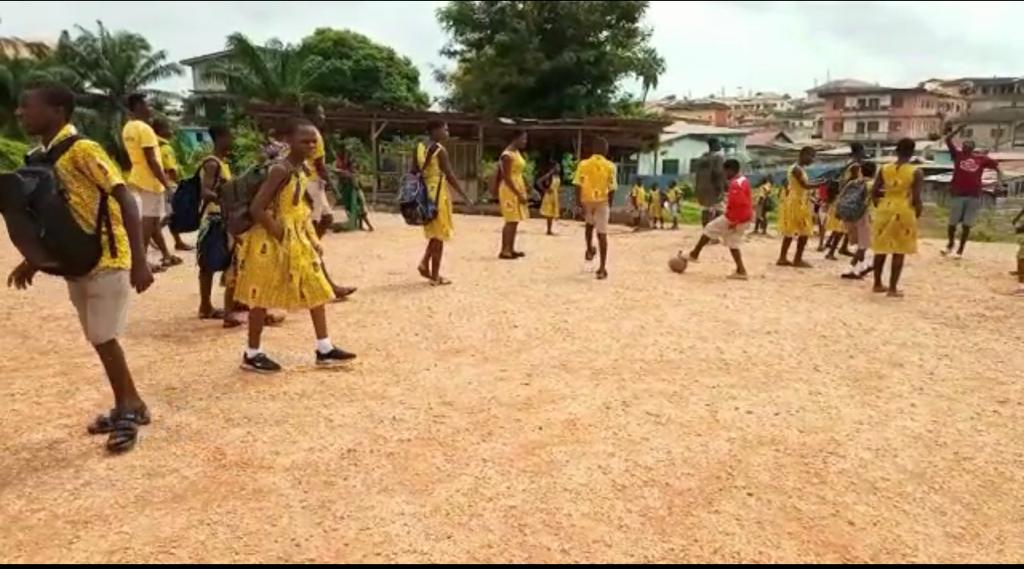 At the Essawa Nursery at Essikado, the entire block was under lock and key. Only one classroom and the staff common room were opened at the Essawa Basic School. Two service personnel were around with some students in one classroom idling.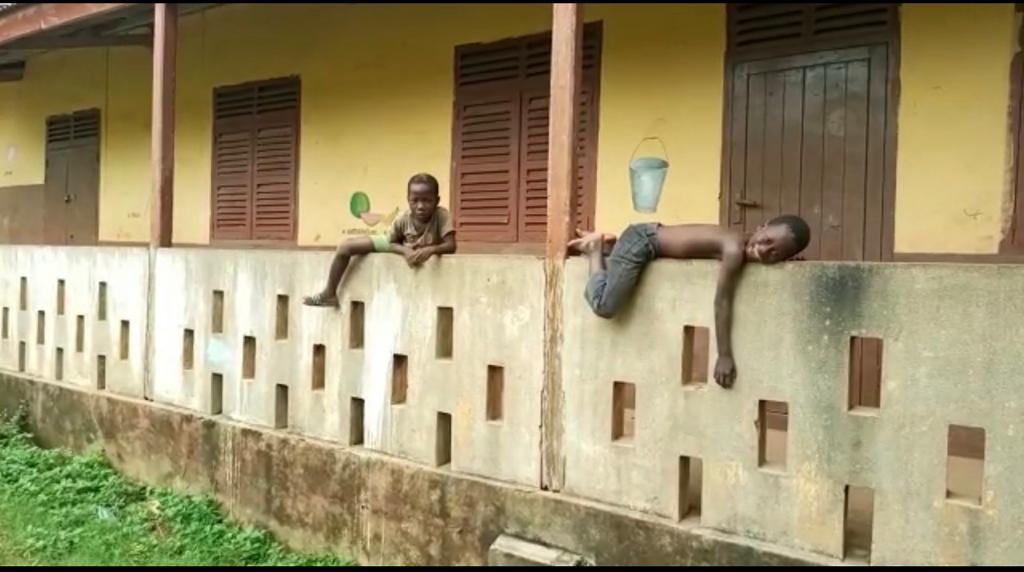 At the St. Paul's Anglican Basic School at Ngyresiah less than 50 out of the student population of 600 had reported. Only one service personnel was in class teaching.
The situation was more worrying at the Twin City Special School at Essipong. Only 3 teachers, the headteacher and some cooking staff out of a staff strength of more than 50 were on campus. The three teachers were only on campus because they reside there.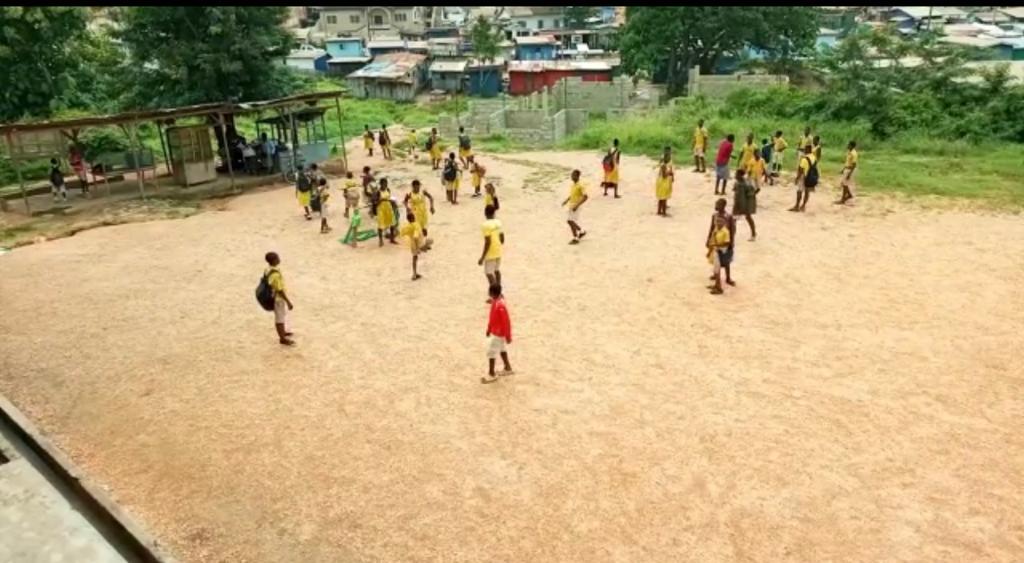 When the taskforce got to the Sekondi College at Lower Inchaban, form two students were writing their end of term examination. A few National Service Personnel were at hand to supervise.
NAGRAT members who stay on campus were under a tree discussing the strike with no attention to what was happening at the various examination halls.
Onuaonline saw one school management member in a meeting with some non teaching staff on the need to be extra vigilant now that the staff strength has reduced.
At the Sofokrom Basic School the entire structure was under lock and key with not a single person around.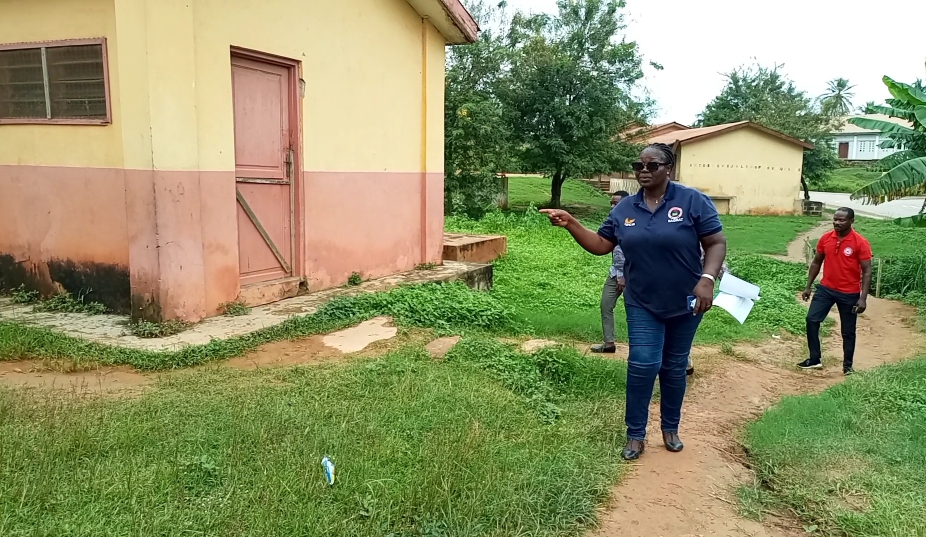 The taskforce mentioned that the team will keep policing the schools each day till government listens to the striking teacher unions.
By Eric Yaw Adjei|ConnectFM|Onuaonline.com|Ghana