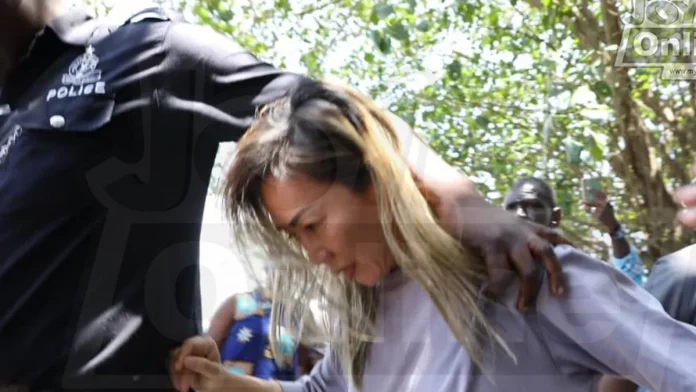 Lands and Natural Resources Minister, Samuel Abu Jinapor, says prosecution for the Aisha Huang case is working relentlessly to ensure conviction is secured.
He says the prosecution will work to send a signal to people about the potency of the laws of the land which is not a respector of persons.
The Chinese 'galamsey' kingpin is being tried for indulging in illegal mining otherwise known as galamsey after being deported for same offense in her first arrest.
READ ALSO: Effah Dartey reveals why government discontinued Aisha Huang's case in 2018
"We will prosecute this case with the vigour that it requires so that it will serve as a clear signal in the country that Ghanaian law will be applied and applied to the latter. So let me assure you that prosecution is being waged relentlessly and when it is all said and done we will secure a conviction," he told journalists in Accra
The Lands and Natural Resources Minister also revealed that a total of five prosecuting witnesses have so far been called in the prosecution of Aisha Huang.
According to him, another witness will be called on the next adjourned date.
"The Attorney General has taken a very special interest in the prosecution of Aisha Huang. I have been very interested in that as well. I have been to court to witness the proceedings in court and I can report to you that, the prosecution has called five witnesses as we speak. And a sixth witness will be called and that should tell you that the prosecution is being waged in a very spirited manner."
Source: Onuaonline.com|Ghana