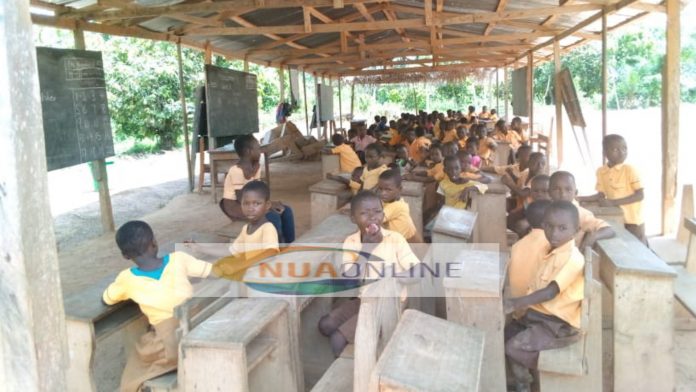 Africa is a farming community in the Sefwi Juaboso District of the Western North Region with a population of over 1,000.
Onua News' Emmanuel's Sowah's visit to the community's school revealed a sorry situation of both infrastructure and teaching staff.
The pupils have had to resort to the usage of a structure built for lactating mothers to weigh their babies as classrooms due to the terrible nature of their school building.
Meanwhile, in 2014, government started building a 6-unit classroom block in the community but has been stalled at about 80 per cent statge of completion following the change in government in 2017.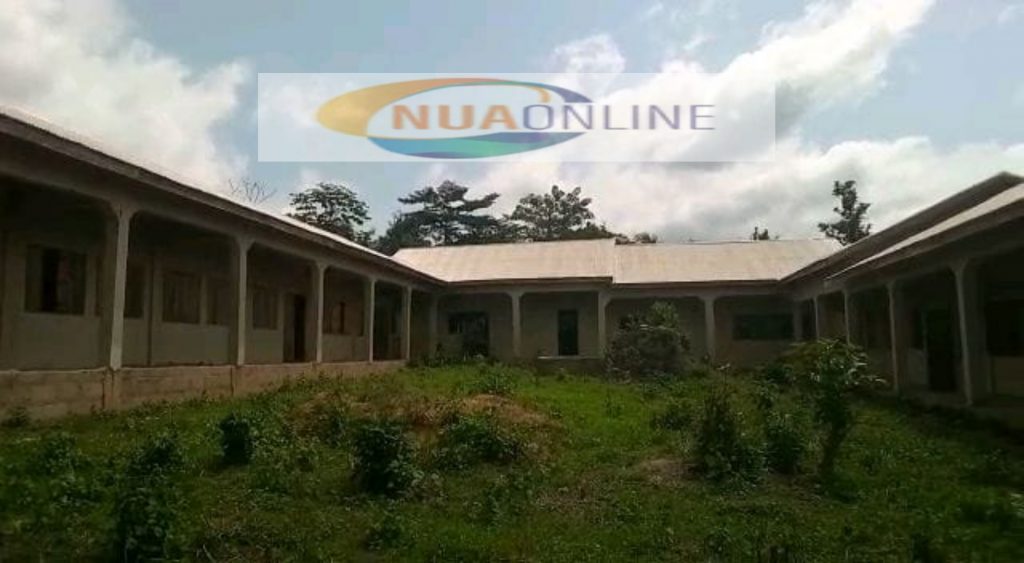 In terms of teaching staff, the school has only two teachers that teach from class one to class six.
Whenever a teacher is posted to the community, they refuse to go because of the poor state of the school; no electricity; no telecommunications network, and lacking potable water as well.
Speaking with Emmanuel Sowah, some residents said they had to construct a structure for the pupils but was destroyed because government started the new classroom block for them.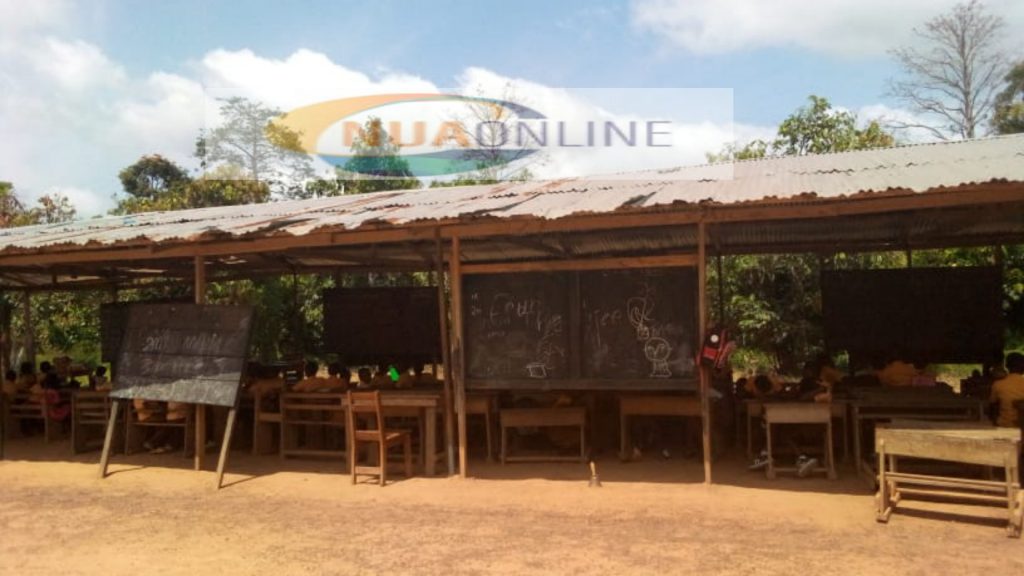 They said the school children have to go on holidays whenever it is weighing time whilst the school whilst the new building is rotting in the bush.
The chief of Africa, Nana Steven Owusu said he has tried reasoning with the assembly to come to their aid on their problems but to no avail.
He said the assembly has not helped because the project is GETFUND. Despite promising to ensure the project is completed after assuming office in 2021, the project has still not seen progress.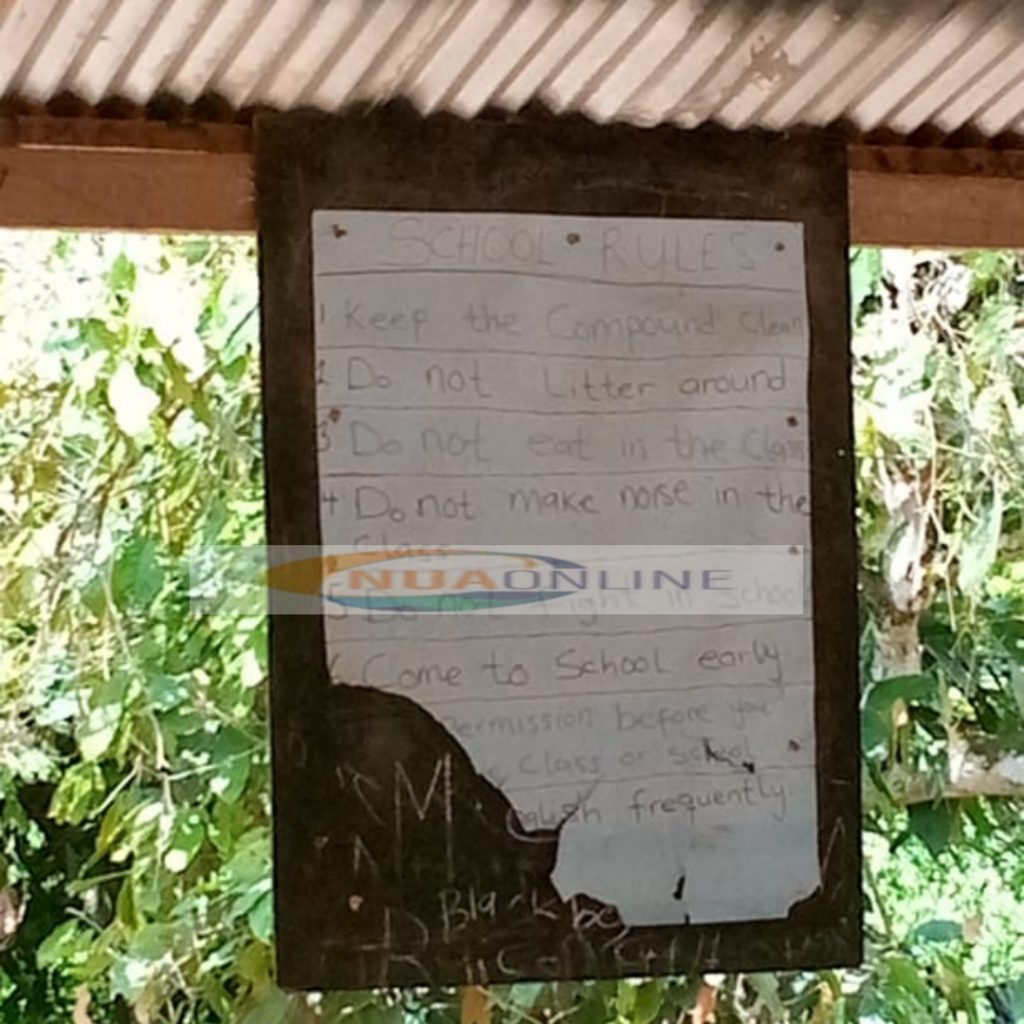 Nana Owusu continued that, it is a sad situation for them and the children in the community because they have to close from school whenever it is about to rain.
He appealed to the government to cone to their aid.
Source: Onuaonline.com|Ghana