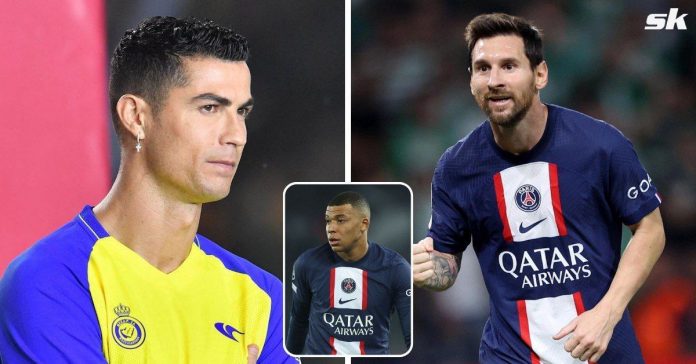 Paris Saint-Germain (PSG) superstar Kylian Mbappe has seemingly changed his stance in the Lionel Messi-Cristiano Ronaldo debate, recently hailing the Argentine as the world's best player.
Kylian Mbappe's devotion to Cristiano Ronaldo is no secret. In a 2016 interview, his father confirmed that Mbappe, as a kid, spent hours studying Ronaldo watching his videos on YouTube.
In December 2022, Mbappe's former PSG teammate Abdou Diallo backed up the claim, revealing that Mbappe thought that Cristiano Ronaldo was untouchable. Diallo said (via The Mirror): "Cristiano Ronaldo is literally everything to Kylian Mbappe. If you mention Lionel Messi against Cristiano, Mbappe will debate with you for at least an hour. For him, Cristiano is untouchable."
However, if his recent Instagram post is anything to go by, Mbappe has changed his stance in the ever-raging debate between Ronaldo and Messi, dubbing Messi as the best player.
Taking to Instagram after the 2022 FIFA World Cup winner clinched FIFA's 'The Best' Player Award on 27 February, Mbappe wrote: "Another trophy at home. Big congratulations to @leomessi you are #TheBest "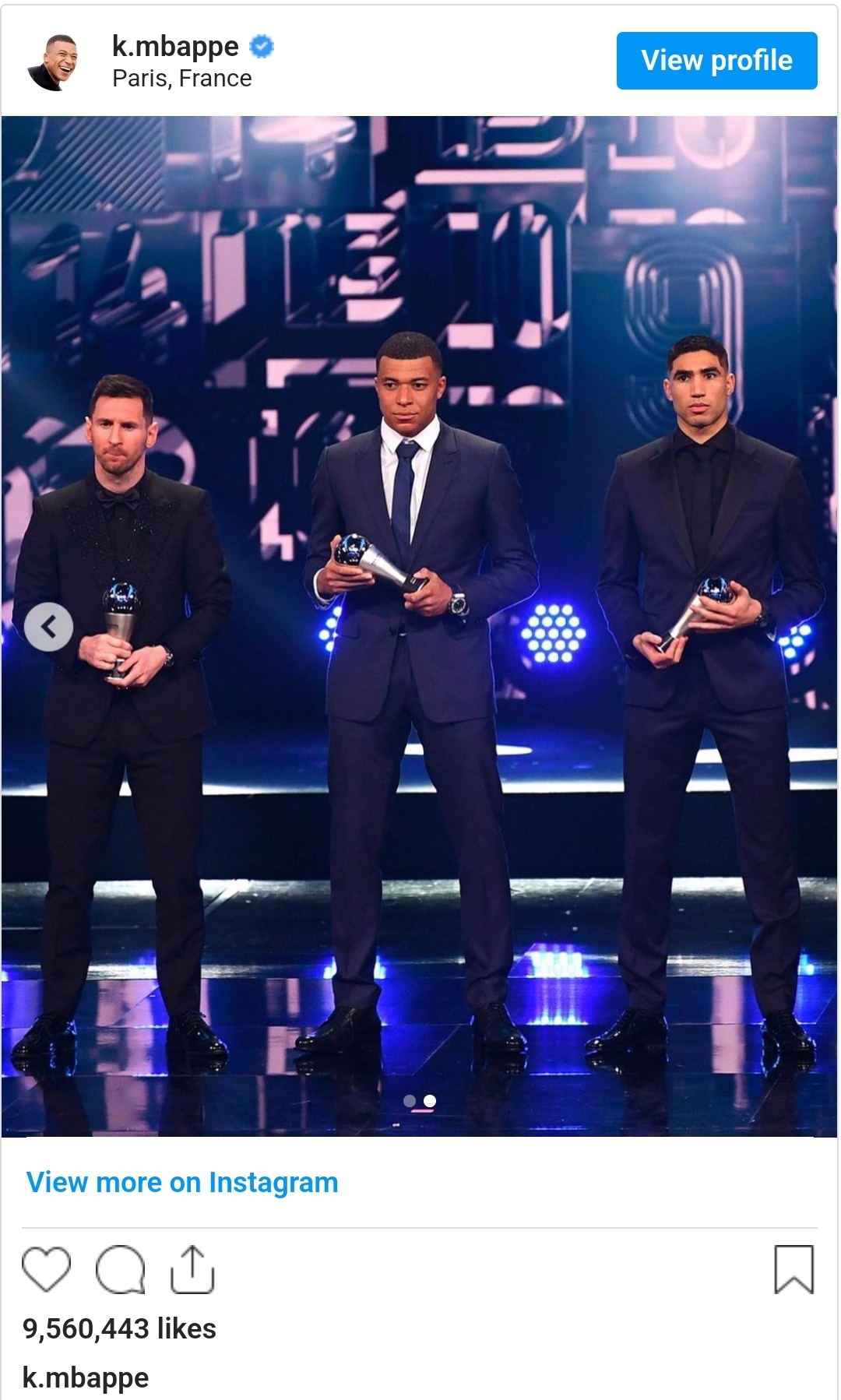 Messi was named the best player with 52 votes, courtesy of his stellar World Cup campaign in Qatar in December.
The 35-year-old scored seven goals and claimed three assists in seven games to help La Albiceleste to their first FIFA World Cup win in 36 years.
Kylian Mbappe, who won the Golden Boot in Qatar with eight goals, came second in the race for the prestigious award with 44 votes.
Both Messi and Mbappe were also included in the FIFPro World XI. Portugal icon Cristiano Ronaldo, whose team crashed out in the quarterfinals after losing to Morocco, was not in the running.
Source: Sportskeed