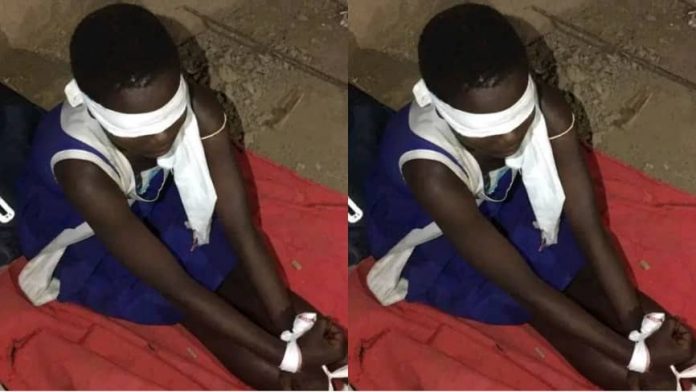 A 10-year-old girl has been rescued by residents of Akrofuom in the Atwima Nwabiagya District of the Ashanti Region after being tied by some unknown men.
According to a report given by a resident on Onua FM's Midday news, the little girl by name Bernice was returning from school when the two men bypassed her, called her back and mentioned her name, her parents names and her class.
The little girl who developed familiarity for the men due to the information they provided about her followed them to an uncompleted building when they told her the parents had asked them to bring her home.
Upon reaching the uncompleted structure, they tied her with some white clots and laid her on a wretched carpet on the floor after threatening to kill her if she made any noise.
With a knife pierced into a plantain sucker nearby, it is believed the young girl would have been murdered by the duo upon their return from wherever they left to.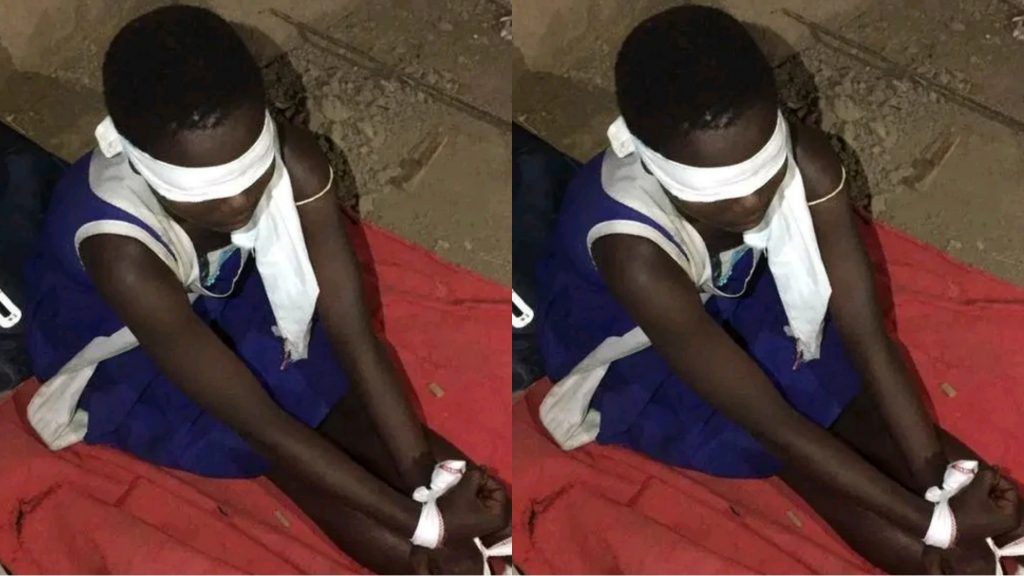 But the swift intervention of one resident by name Mary who heard little Bernice's scream after waking up from her sleep in the night, shouted for help from the neighbours who rushed to the scene to rescue her.
They victim has been sent to the hospital for treatment. According to report, she is able to speak and go silent for a while.
The Assemblyman for the area confirmed the incident has happened in the community before, with the first incident involving some scrap dealers (condemn gatherers) who crampled the limbs of their victim and carried on their back like a school bag.
The parents of the little girl have started absolving themselves of being charged with negligence for exposing their ward to danger, but rather blaming school authorities who in turn are saying the incident happened after school hours and outside the school's premises.
By Felix Anim-Appau|Onuaonline.com