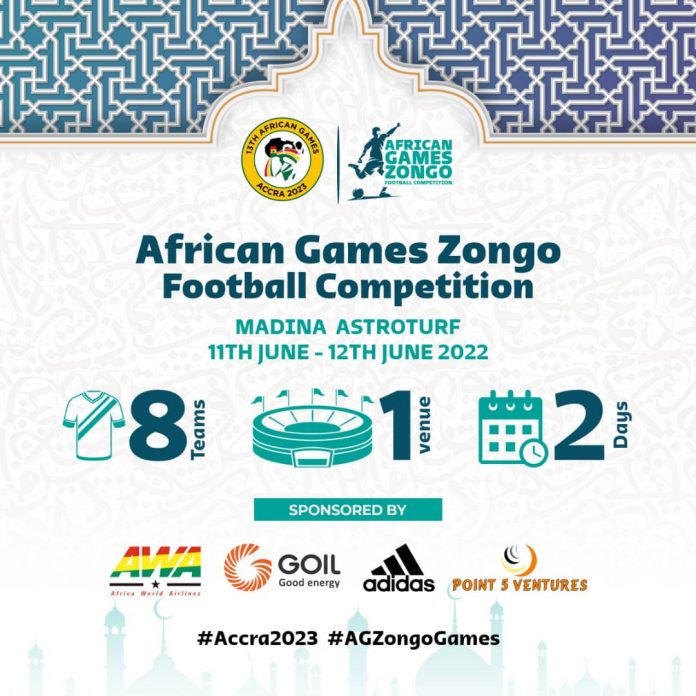 Preparations are complete for the Zongo Community Games, a tournament held to promote the 2023 AfricaN games in Ghana.
The Local Organising Committee (LOC) held a draw, which consisted of eight teams in a football only competition scheduled for June 11 and 12 at the Madina AstroTurf Park.
The competition will be played in a gala format and the opening games will have Maamobi up against Sukura, Madina against Newtown, Cowlane against Fadama with Nima playing Tudu.
After the eliminating rounds on the opening day, the winners will progress to the semi-finals and then the final to be played on day two.
Apart from the prestigious trophy at stake and the bragging rights, the eventual winners will receive a cash prize of GH¢10,000.
In addition, each of the players for the participating teams will receive a special participation allowance.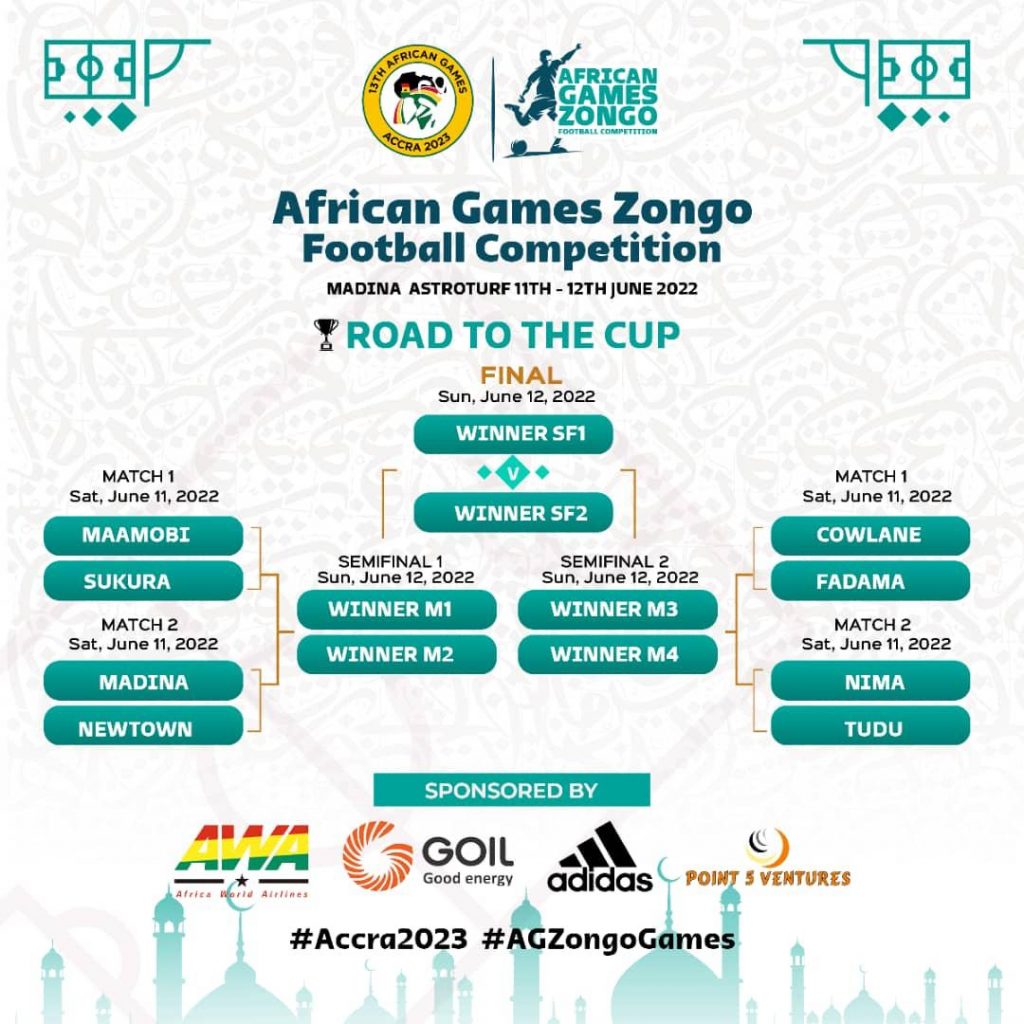 Source: 3news.com