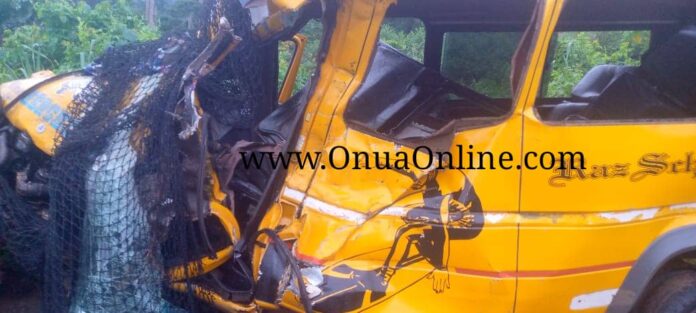 Three persons, a driver, and two others, have been confirmed dead in an accident at Anhwia on the Sehwi Wiawso – Kumasi highway.
The Friday morning, August 25, 2023 incident, according to eyewitness Seth Agyapong involved a Sprinter Mini Bus with the registration number AW 9653-13 which was traveling with passengers from Sehwi Wiawso to Kumasi.
Upon reaching Anhwia, Mr. Agyapong explains the driver failed to negotiate with a pothole and veered off the road to clash into a faulty timber truck with registration number GE 2395-18 along the shoulders of the road.
The eyewitness indicated that the driver was moving at a high level of speed which led to the mishap.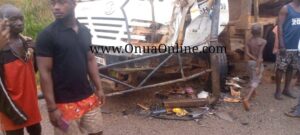 As a result, the sprinter driver died on the spot, two were confirmed dead by the medics, and 19 of the passengers sustained several degrees of injuries.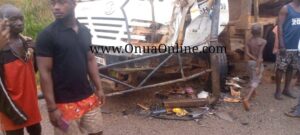 The accident victims were rushed to Sehwi Wiawso Government Hospital as reported by Onua News' Emmanuel Sowah for treatment, while the deceased were deposited at the hospital's morgue.
READ ALSO: Aprede road temporarily closed down following rampant accidents