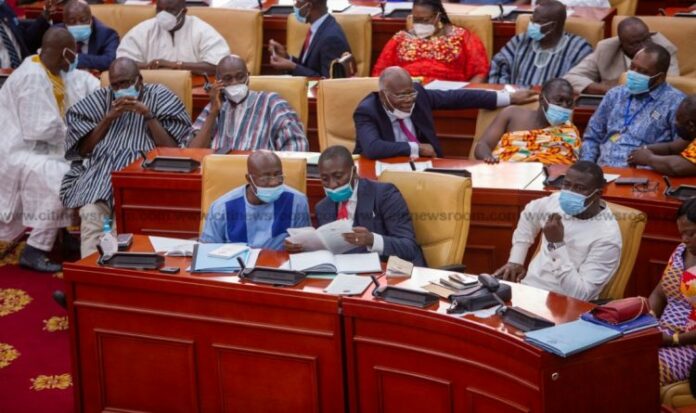 Broadcaster Blessed Godsbrain Smart has alleged some 33 Members of Parliament in the ruling New Patriotic Party want the elephant family to go on opposition.
He says some of those lawmakers when engaged say they need assistance to help push the party to opposition because the 'Akyem Mafias' have destroyed the party.
Speaking on his show, Maakye, on Onua TV/FM Wednesday, April 5, 2023, he said the MPs have been emphatic that "They've destroyed the party so we want it back. The Akyem people have destroyed it so we (Asantes) want our party back. And Bawumia has been strategic. That's why he will be attending every Akwasidae. You mark it, he will just be trooping the Ashanti region."
READ ALSO: Kumasi: Pastor, 3 others killed as tipper truck runs over private car at Ejisu
Lamenting on some unpopular decisions made by the government which smears corruption, Captain Smart said it was surprising for government to cough GH₵100million for the National Identification Authority to print out the backlog of cards when the nation was in distress and asking citizens for debt restructuring.
He argued further that, loans and revenue the NPP government accumulated from 2017 to 2021 summed up to $77.5billion meaning almost $10billion was getting to them every 6 months. Meanwhile, government cannot show what the money was used for.
Speaking further, Captain Smart was bemused over the $135million loan for the Abossey Okai overpass which has halted.
READ ALSO: [VIDEO] 'What happened in Kumasi is unprecedented' – Captain Smart to Akufo-Addo
According to him, government is no more paying for the project which has not been completed, and is therefore asking where the remaining of the money is.
By Felix Anim-Appau|Onuaonline.com