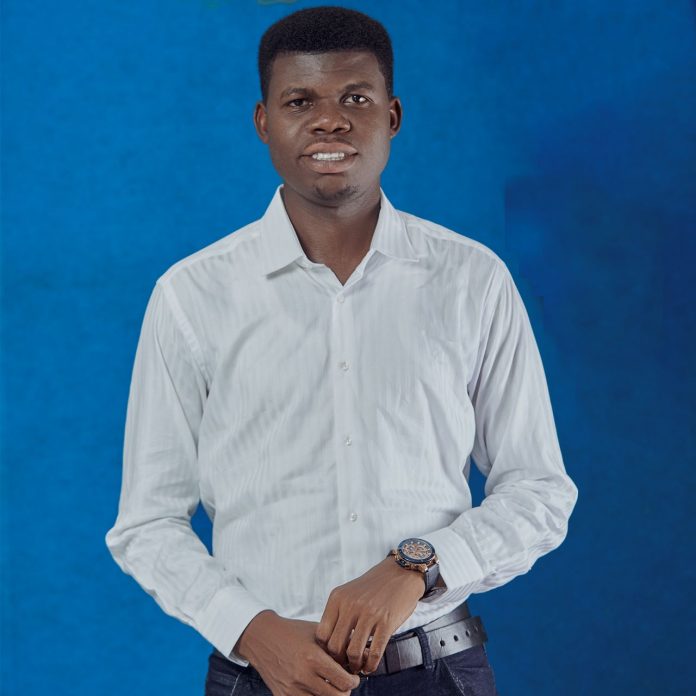 3Sports' journalist Francis Hema is impressively among the final three for the AIPS Young Reporter Broadcasting award.
Hema submitted his work to AIPS, who deemed it appropriate to make for the final three and potentially end up as the winner of the prestigious global award.
Significantly, he is the only Ghanaian in the final stretch of the fourth edition of the AIPS Sport Media Awards. The winners will be announced in less than a month.
Hema got nominated for his brilliant documentary, Pra Babies: Young football talents braving obstacles to become stars.
After the submission window closed in November 2021, 1732 entries began the intense race for a place on the podium and were thoroughly screened across different judging stages. Now there are 33.

The members of the jury will meet the day before the ceremony to determine the final positions of these nominees.

Winners of each senior category will receive US$ 8,000 (1st prize), US$ 3,000 (2nd prize) and US$ 2,000 (3rd prize). The three Young Reporters categories (Photography, Writing and Broadcasting) will have one winner each and they will receive a scholarship to a major international sports event.

The magnificent Khalifa International Stadium will provide the stage for the much-anticipated celebration of incredible sports storytelling in all its forms. Special Awards, including A Life in Sport and Investigative Reporting, will be announced during the final ceremony.

Based on voting from the 12-member AIPS Sport Media Awards Jury, here are the top 3 in each category, listed in alphabetical order of surname: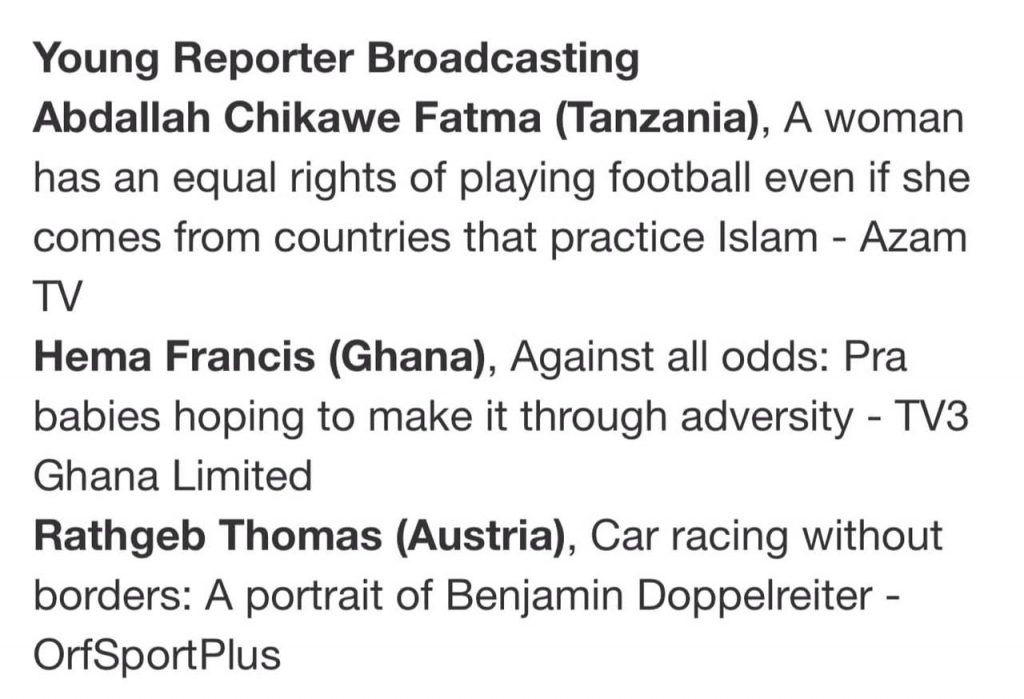 Source: 3news.com|Ghana