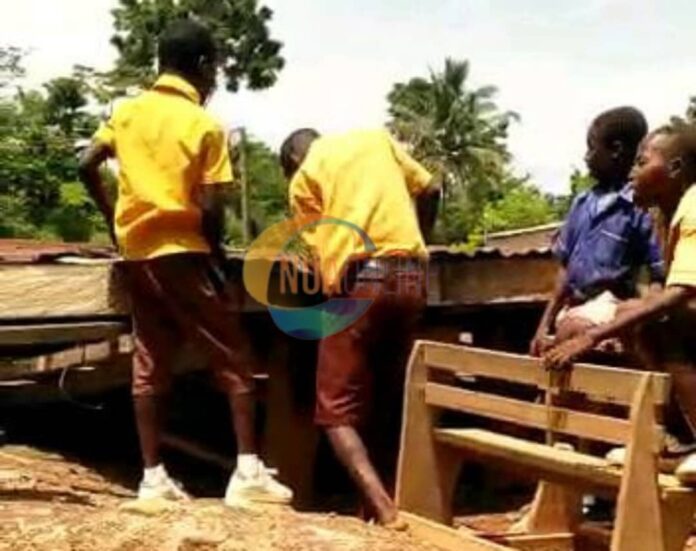 The dilapidated Kramokrom D/A Primary school structure in the Sehwi Wiawso municipality of the Western North rRegion has collapsed on pupils from primary one to four.
Onua News's Emmanuel Sowah reports, the ill structure collapsed on about 50 pupils and left 10 pupils injured. The school authorities and some students rushed to pull the pupils that were trapped under the collapsed structure to safety.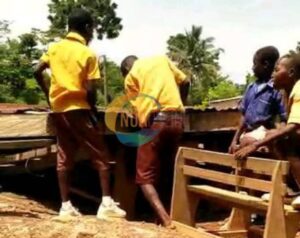 The victims were sent to the Anyinabrim Clinic for treatment and subsequently five were referred to the Sehwi Asafo St. John of God Hospital.
An eyewitness, Ezekiel Armah, said the structure pulled down when the pupils were learning in the classrooms. He revealed the structure was old and had lost strength to the recent rainfall making the little windblown collapse it.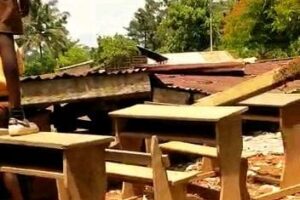 READ ALSO: Ghana Institute of Engineering bemoan poor building practices after callapsed structure killed one at Adentan