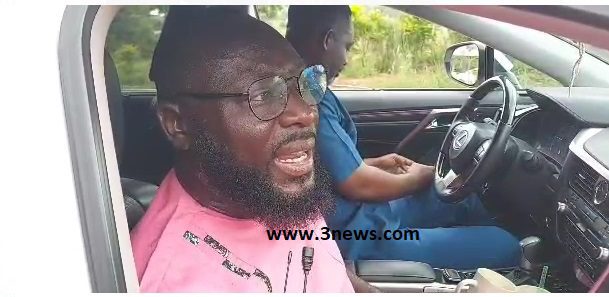 Candidate for the National Democratic Congress in the ongoing by-election at Kumawu, Kwasi Amankwah, has alleged among other infractions, votes buying in the exercise. 
Mr. Amankwah says monies are being shared to voters amongst busing people to polling centres whilst mentally deranged persons are being made to vote.
He tells Onua TV's Ibrahim Abubakar how pathetic the situation is during his visit to some polling centres in the constituency.
"It is very pathetic that the NPP have to resort to buying votes and then sharing money and pretending for these people to come and tell the EC that they are disabled," he indicated.
"So they escort them to come and vote for the NPP," he added.
He said he has reported the matter to the police and the Electoral Commission, Ghana (EC) for redress.
"If somebody is unfortunately disabled, we can all see. These persons that are challenged [and] now at this point they are telling me they are mentally deranged, they can't even remember what they want to do.
READ ALSO: By-election: Police deploy heavy security in Kumawu ahead of polls