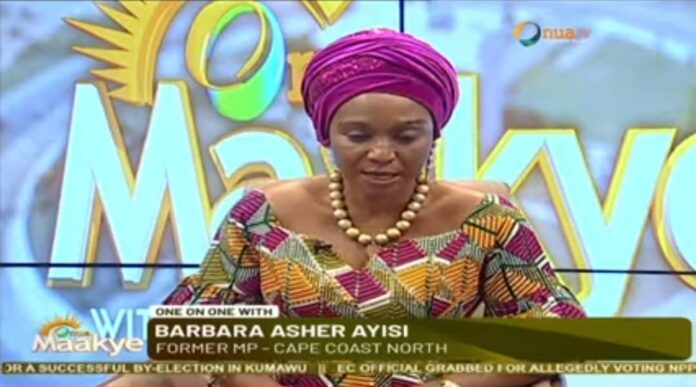 A former Member of Parliament for Cape Coast North, Barbara Asher Ayisi says it would have been problematic should the New Patriotic Party lose the Kumawu by-election.
According to her, even though the winning margin was very wide, it was not an easy battle for the elephant family.
She has, however, commended the collective effort adopted by the leadership of the party and government in contributing to the victory for the party.
Speaking with Captain Smart on Maakye Wednesday, May 24, 2023, Madam Ayisi admonished all party faithful to adopt the Kumawu strategy in the general election for the NPP to retain power since the 'breaking the 8' mantra is not a cliché.
The former deputy minister for Works and Housing believes the Kumawu strategy would have helped the party retain most of the seats they lost in the last election.
READ ALSO: Cape Coast: High Court sentences 34-year-old to death by hanging