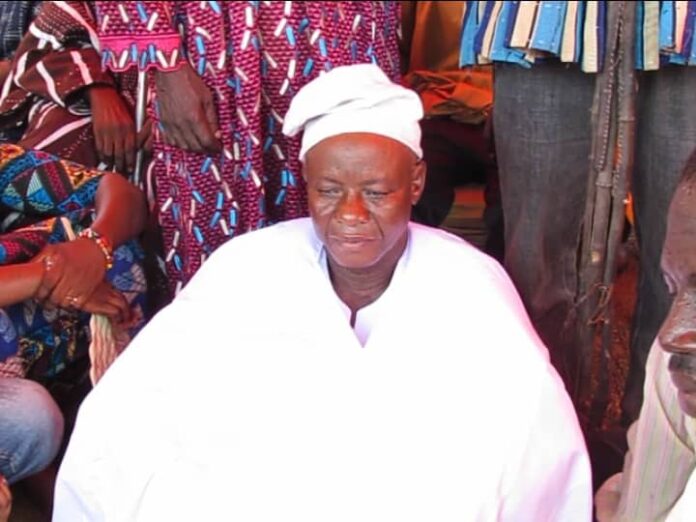 The Paramount chief of the Kpembe traditional area in the East Gonja municipality of the Savannah region has enskined Abdul Karim as the new Lepowura.
The colourful event took place at the forecourt of the Kpembewura's palace.
He succeeds late Lepowura Mohammed Nurudeen Jawula whose death occured on January 25, 2023, in the USA.
Addressing the media after his enskinment, the newly enskined Lepowura, Abdul Karim Bore- Enasa, appealed to the people of the Kpembe traditional area to continue to foster peaceful coexistence within the traditional area.
This he believes will open the area up for development.
"My enskinment today and the people who gathered here to witness it is testament that we need to live in peace and that is the only way we can foster development.
"I wish to assure everyone that I will work with all stakeholders just as my predecessor MND Jawula of blessed memory did to address some traditional and administrative challenges of our beloved homeland," he assured.
For his part, Paramount chief of the Kpembe traditional area, Kpembewura Banbagne Ndefeso IV, admonished the new Lepowura to work tirelessly to consolidate the peace of the area.
"This title means a lot to our traditional setup. You are like the Chief of Staff in politics and so use your position to attract development," he was urged.
The new Lepowura until his enkinment was a businessman who dealt in export and import.
READ ALSO: Former GFA Boss MND Jawula reported dead