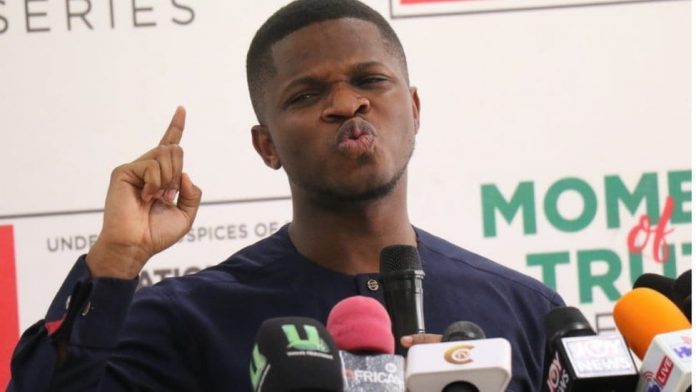 The ruling New Patriotic Party (NPP) and the Electoral Commission (EC) have been accused by the opposition National Democratic Congress (NDC) for an attempt to insert the name of one of the NPP's aspirants into the Assin North voters register ahead of the by-election.
According to a Sunday, June 4, 2023 release by the NDC, they allege one Charles Opoku, an aspirant, is not a registered voter in the Assin North Constituency, stating that the "illegal" action being planned by the two parties will help the aspirant contest in the NPP parliamentary primaries to select a candidate for the Assin North by-election.
According to the NDC, the approach the party and the EC want to adopt defiles the requirement that a candidate in an election must be a registered voter of the said constituency.
READ ALSO: Assin North by-election to come off Tuesday, June 27
"It is instructive to note that according to Regulation 22 of the Public Elections Regulations 2020 (C.I 127), voter transfer can only be effected for an ordinary citizen not less than 42 days to a public election. More importantly, transfer applications can only be made to the Returning Officer of a public election," a portion of the release signed by National Communcations Officer of the party, Sammy Gyamfi, stated.
"Given the fact that we have less than 42 days to the by-election in Assin North, and a Returning Officer is yet to be appointed for same, any transfer of voters to Assin North will be unlawful and same shall be fiercely rejected by the NDC," the NDC added.
The NDC have avowed to abort the "illegal plot" planned by the NPP and the Electoral Commission.
This follows an announcement by the NPP that two persons; Frederick Amoah Kyei and Charles Opoku have picked forms to contest in the party's primary to select a parliamentary candidate for the Assin North by-election.
The party will conduct its primary Wednesday, June 7, after a vetting on Friday, June 2.
Meanwhile, the Electoral Commission has set Tuesday, June 27, 2023, as the date for a by-election in the Assin North constituency.
READ ALSO: [VIDEO] Assin North by-election: Captain Smart breaks down Bob Marley's 'Redemption' to spite politicians' hasty project execution