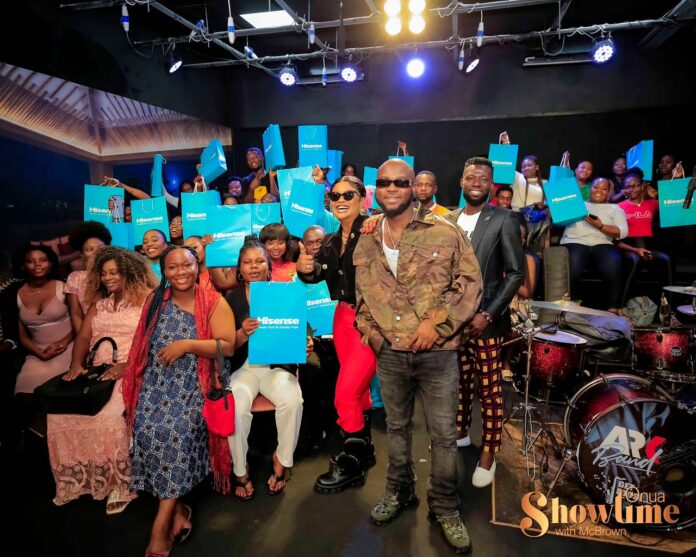 Studio audience at the Sunday, June 4, 2023 edition of Onua Showtime with McBrown went home with the utmost surprises they never expected.
Brand Ambassadors for electronic giants, Hisense, Nana Ama McBrown and Gregory Bortey Newman, who goes by the stage name King Promise; a Ghanaian highlife and afrobeats singer-songwriter gifted studio audience with three products.
Each studio audience was handed a gift bag containing a mobile phone, a branded t-shirt and a power bank from the duo, kind courtesy Hisense.
The audience who were full of excitement displayed to the cameras, the content of the bag one after the other as was called out by host, Empress Nana Ama McBrown.
The link below has more.
READ ALSO: McBrown surprises Captain Smart with huge birthday present on live TV