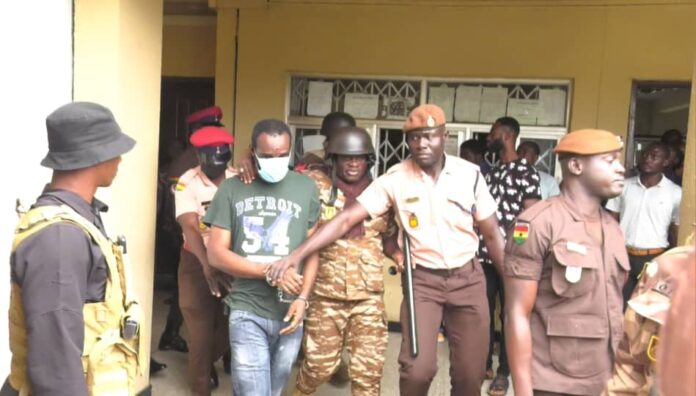 A 7-member jury has been constituted to try a murder case involving a police officer in Kumasi.
The accused person, Inspector Ahmed Twumasi exercised his legal right to choose the members of the jury.
He rejected three jurors drawn from the box by lot during the process before settling on the seven.
Section 245 of the Criminal and Other Offences (Procedure) Act 1960 (Act 30) indicates "the trials for all offenses punishable by death shall be with a jury in accordance with section 244".
READ ALSO: WN/R: ASP allegedly shoots Police Constable dead over an argument
Ahmed Twumasi has been charged with murder. He pleaded not guilty when his plea was taken.
The defense lawyers reminded the jurors about their mandate and that they shouldn't rely on social media to form a decision.
The State Attorneys mounted a strong defense for the case to be tried continuously and expeditiously in the interest of justice, but the defense lawyers disagreed, citing the end of the legal year, which falls between July 31 and October 31.
But after having a conference with the judge, they settled on August 28 for case management conference.
This will allow the state prosecuutors to file witness statements and other documents.
READ ALSO: CCTV footage of police officer and late girlfriend arguing before her alleged shooting surfaces 
The case resumes on August 28.
By Ibrahim Abubakar|AkomaFM|Onuaonline.com