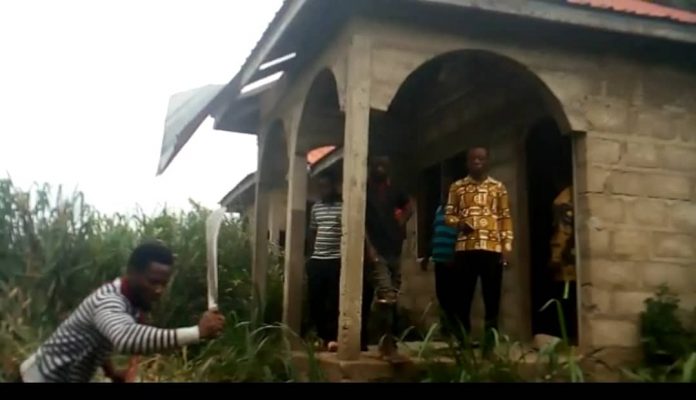 Residents of Agona Nkranfo in the Agona West Municipality of the Central Region are bitterly lamenting over their abandoned hospital for the past ten years.
According to the angry residents, the hospital has now turned into an abode of snakes which is a worrying situation.
Onua News' Nana Yaw Asare in an interview with some of the angry residents said pregnant women often die in the community as a result of the abandoned hospital.
They noted access to quality healthcare has become a challenge confronting them.
They expressed disappointment in their Member of Parliament, Cynthia Morrison and threatened to pay her back come the 2024 elections.
"The hospital is spoilt. We plead that they come and look at it for us. Vehicles don't come here.
"The hospital project started under Mahama but till now, they haven't completed for us," they lamented.
Meanwhile, the youth leader of Agona Nkranfo, Nana Amoakwah, also expressed worry over the hospital issue in the area.
He has therefore called on the Member of Parliament fulfil her responsibility.
"We are suffering with our healthcare so we plead they come and complete it for us. It's been 10 years since the project started. We have to carry patients to Koforidua and getting cars to transport patients is also another problem.
Source: Onuaonline.com|Ghana