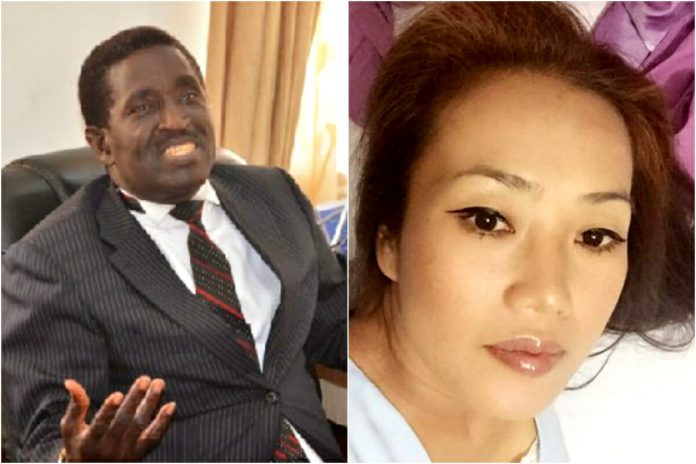 Counsel for Aisha Huang, Captain Nkrabeah Effah Dartey (Rtd) has said his outfit would consider an appeal for bail either at the High Court or move to the Court of Appeal.
He says the circumstances they find themselves leave them with no other option than to enforce one of the two options.
His comment come on the back of the 4 fresh charges the Attorney General levelled against his client.
"The best that any lawyer can do for her in the current circumstances is either to repeat the application for bail or go up to the higher level which is the Court of Appeal.
"So we'll either file the motion for appeal again in the same court or go to the Court of Appeal which is currently on recess and would resume around the 8th of October," he said on News 360 on TV3 Friday.
The Attorney General Friday, September 16, 2022 slapped the galamsey kingpin with four fresh charges in addition to her two initial cases.
The four new charges against Aisha Huang are; Undertaking a mining operation without a license; Facilitating the participation of persons engaged in illegal mining against the Minerals and Mining Act; Illegal employment of foreign nationals contrary to the Immigration Act and Entering Ghana while prohibited from re-entry also against the Immigration Act.
But her lawyer, Captain Nkrabeah Effah Dartey had indicated his client is not being treated fairly.
"I get a feeling that my client is being maltreated. Because as I have been saying, this is a small matter so why continue to harrass this woman?"
"But the main point that I want to stress is that, I don't see why the matter has been overhyped so much that the state has seemingly abandoned the circuit court trial and has revisited the case that was going on in 2018 and the state itself entered nolle prosiqui and today they have revisited it. I'm surprised," he expressed.
By Felix Anim-Appau|Onuaonline.com