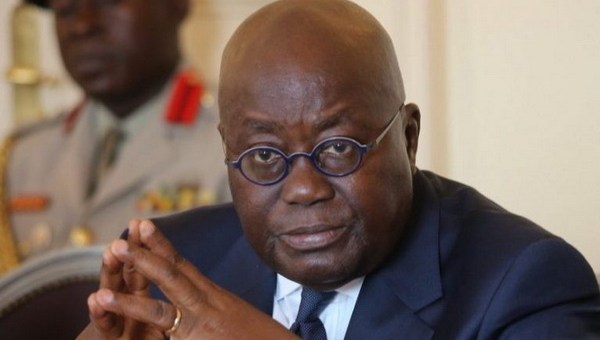 President Addo Dankwa Akufo-Addo has said he cannot decide the outcome of the ongoing super delegates conference of the New Patriotic Party (NPP) but the delegates.
His comments come on the back of calls by persons within the party calling on him to endorse their candidates.
According to the President, he has not endorsed any of the 10 aspirants who are being trimmed to five today.
"There are some who are calling on me to endorse their candidate but I haven't endorsed anyone," he told journalists after casting his ballot at the party headquarters Saturday, August 26, 2023.
The President stressed on the need for the delegates to elect a candidate that will help the NPP to break the 8 in the December 2024 elections.
Meanwhile, General Secretary Justin Koduah Frimpong has cautioned delegates to desist from tagging aspirants as winners and losers after today's contest. He says whatever the outcome of the polls become is a win for the NPP and not individuals.
"At the end of the day we are selecting five out of 10 and it's not about this person has won this person has dropped, it is the NPP that has won," he assured.
The NPP are having a special delegates conference today to prune 10 aspirants vying for the flagbearer of the party heading to the 2024 elections. The exercise is meant to reduce the number from 10 to five before a general conference to settle on a flagbearer on November 4 this year.
Three key persons standing tall to make the top five include Kennedy Ohene Agyapong, a Member of Parliament for Assin Central, Vice President Mahamudu Bawumia, and former Trade and Industry minister, Alan John Kwadwo Kyerematen.
READ ALSO: 'Things are difficult, I'm the first to admit' – Akufo-Addo tells Ghanaians after casting ballot at NPP super delegates conference