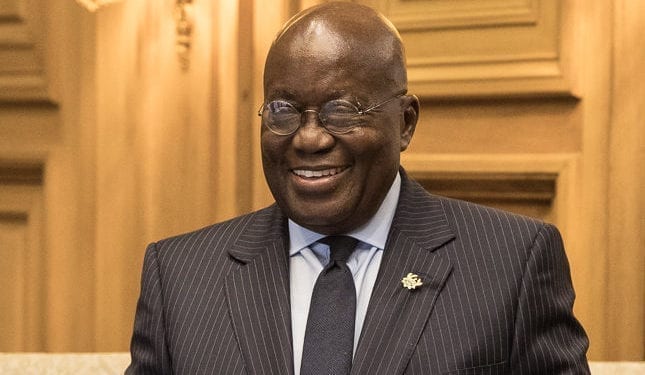 President Addo-Dankwa Akufo-Addo has said the appreciation of the Cedi against the major trading currencies, especially the US dollar, did not happen by chance. 
He says the measures adopted by the Bank of Ghana (BoG) and his government has halted the plummeting of the Cedi.
READ ALSO: It'll take a miracle for the NPP to retain power in 2024′ – Dr. Amakye Boateng
The President was speaking at the Centenary celebration of the Presbyterian Church of Ghana in Accra Sunday, December 18, 2022 where he said those who doubted the capabilities of his government during the depreciation of the Cedi have been proven wrong.
"At the height of our challenges there were some who doubted the capabilities of my government and I to return our nation back onto the path of progress and and prosperity and lift us out of our current problems. In those dark moments, my fellow Ghanaians and congregation, I could only recount the words of the St Matthew chapter 19 vrs 26 which states 'But Jesus looked at them and said to them, with men this is impossible but with God all things are possible," he said.
The President continued that "with the appropriate policy, determination and hard work on our part things are beginning to turn around. What seemed impossible yesterday is now becoming possible. We are definitely not yet out of the woods. However, today, the Cedi is rapidly appreciating against the US Dollar and all major currencies, making up for its losses and the prices of petroleum products are reducing at the pump.
"The strengthening of the Cedi has not happened by chance but through the implementation of deliberate policies by government in collaboration with the Bank of Ghana. These include Cedi liquidity tightening measures resulting in the offloading of forex as stalled value by speculators, the improvement of forex inflows from remittances and the mining sector and the reaching of the staff level agreement with the IMF for a 3 billion US Dollar package. All these have combined to bring the Cedi to this position and I can assure you that government will continue to work hard to maintain and sustain the gains made.
"Indeed, in the weeks ahead, the BoG will continue with the purchases of forex from the mining and oil sectors to enhance liquidity supply to the markets, continue with single unified forex forward auction and some modest targeted bilateral support  to critical import."
Meanwhile, the Bank of Ghana exchange rate as at December 19, 2022 as as follows.
Bank of Ghana Exchange Rates pic.twitter.com/oAd8Gelx5J

— Bank of Ghana (@thebankofghana) December 19, 2022
Source: Onuaonline.com|Ghana