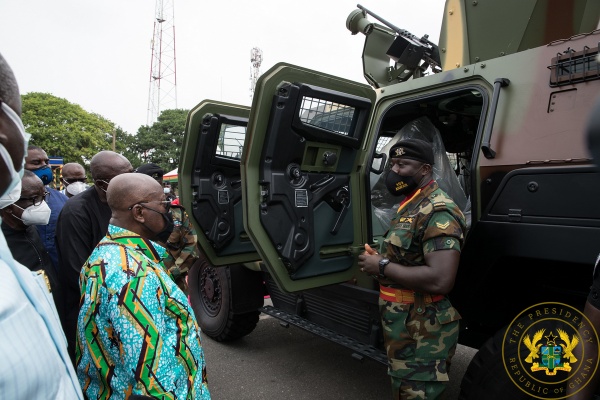 Justice Abdulai, a private legal practitioner has said the continuous silence of the President on the invasion of Ashaiman by the military should be questioned.
The lawyer who earlier defended the President's failure to comment on the issue at the State of the Nation Address (SoNA) thinks there has elapsed so much time for him to have been briefed on what ensued to make a pronouncement on it by now.
Speaking on News360 on TV3 Friday, March 10, 2023, Justice Abdulai said President Akufo-Addo might have had no details on the incident since it happened less than 24 hours prior to the SoNA, the reason his silence then should be pardoned.
READ ALSO: Military brutalities at Ashaiman; Exercise restraint and allow due process – Mahama tells soldiers
"It was quite unfortunate that the issue had happened less than 24 hours before the President made his comments so as a result I do not think that he had been appropriately briefed which is why I believe that his reluctance in commenting on it should be accepted," he averred.
Meanwhile, the time between the delivery of the address according to Justice Abdulai is long enough for the President to have spoken on the issue.
"…but his continuous silence is what should be questioned and not the fact that he did not comment on it on the day he had the opportunity to address the entire nation by the constitutional injunction placed on him.
"I think the President has had enough time to say something to soothe the pain and the agony the people of Ashaiman and indeed what the people of Ghana generally, have been through under the brutality of the military," he indicated.
READ ALSO: 'It is completely unacceptable, degrading & dehumanising' – CHRAJ outrightly condemns military brutality at Ashaiman
22-year-old Imoro Sheriff was murdered at Taifa, a suburb of Ashaiman on the dawn of Saturday, March 4, 2023.
The young officer according to his mother, Afia Kyeraa, was returning from a friend's house when he was stabbed multiple times and bled to death.
On Tuesday, March 7, a group of military men stormed the vicinity on a reprisal attack brutalising anyone they came across including others whose privacies were invaded and fished out for their share of the beatings.
Some 184 persons were taken away by the soldiers some of whom are still in detention.
The President, who is the Commander-in-Chief of the Armed Forces has not made a comment on the incident yet, making people question his silence especially after the Ghana Armed Forces has confirmed that the operation was sanctioned by the Military High Command.
By Felix Anim-Appau|Onuaonline.com