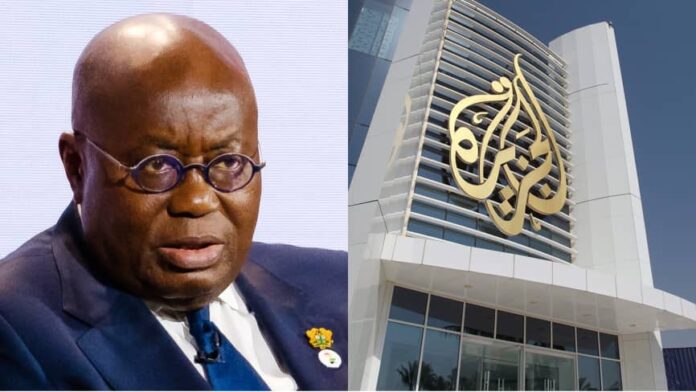 The Investigative Journalism Directorate of the Al Jazeera Media Network has been demanded to retract and render an apology to President Addo Dankwa Akufo-Addo.
In a letter to Al Jazeera signed by Secretary to the President, Nana Bediatuo Asante dated April 25, 2023, it says a documentary aired by the media house about some gold smuggling business in Ghana implicating the Mr. Akufo-Addo is unsubstantiated.
"I am instructed by the President of the Republic, Nana Addo Dankwa Akufo-Addo, to demand formally that Al Jazeera Media Network ("Al Jazeera") retract immediately and apologise for airing an inaccurate and unfair documentary that contained spurious and unsubstantiated allegations against the President and the Government of Ghana."
A recent documentary aired by Al Jazeera about gold smuggling in Ghana implicated President Akufo-Addo as acting as a lawyer to a firm that was into the illegal trade, Guldrest Resources, belonging to one Alistair Mathias, owner of the company.
But according to the letter from Nana Bediatuo, President Akufo-Addo has since the year 2000 never practised as a lawyer and could not have acted for the said Alistair Mathias or his company and therefore wants Al Jazeera to retract and apologise immediately.
"The documentary in question made baseless claims that the President acted as a lawyer for one Mr. Alistair Mathias and implied that the President personally benefitted unlawfully from an alleged
$100m state infrastructure contract purportedly awarded to Mr. Mathias.
"In his letter dated 11th April, 2023, responding to Al Jazeera's letter of 2nd April, 2023, which was received on 6th April, 2023, containing these vague and defamatory allegations, the Legal Counsel to the President, Mr. Kow Abaka Essuman, acting on the instructions of the President, informed Al Jazeera that the President had not been in private practice since the year 2000 and that the President had no recollection of acting as a lawyer, either personally or through his law firm, Messrs. Akufo-Addo, Prempeh and Co, for a Mr. Alistair Mathias or his company, Guldrest Resources.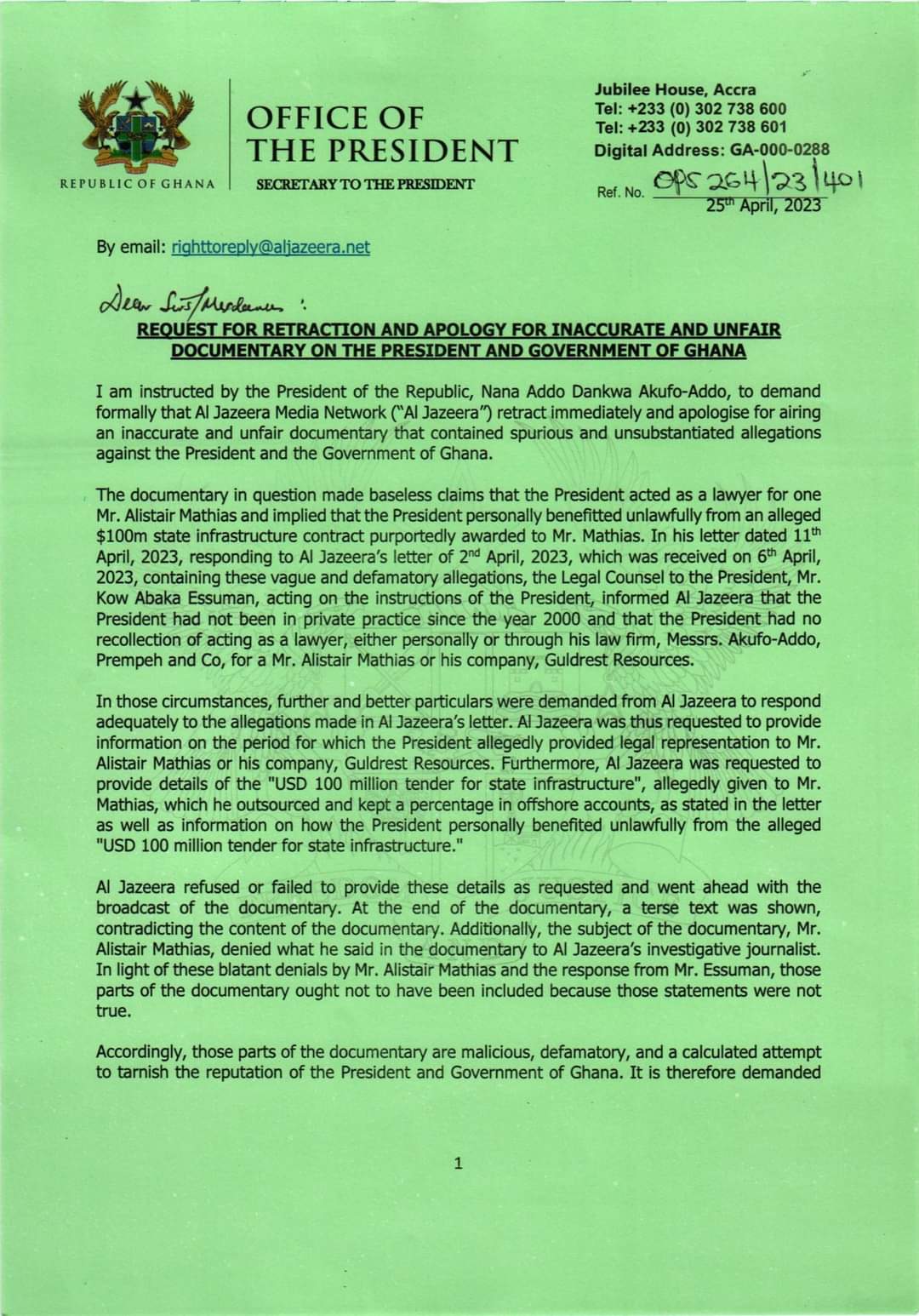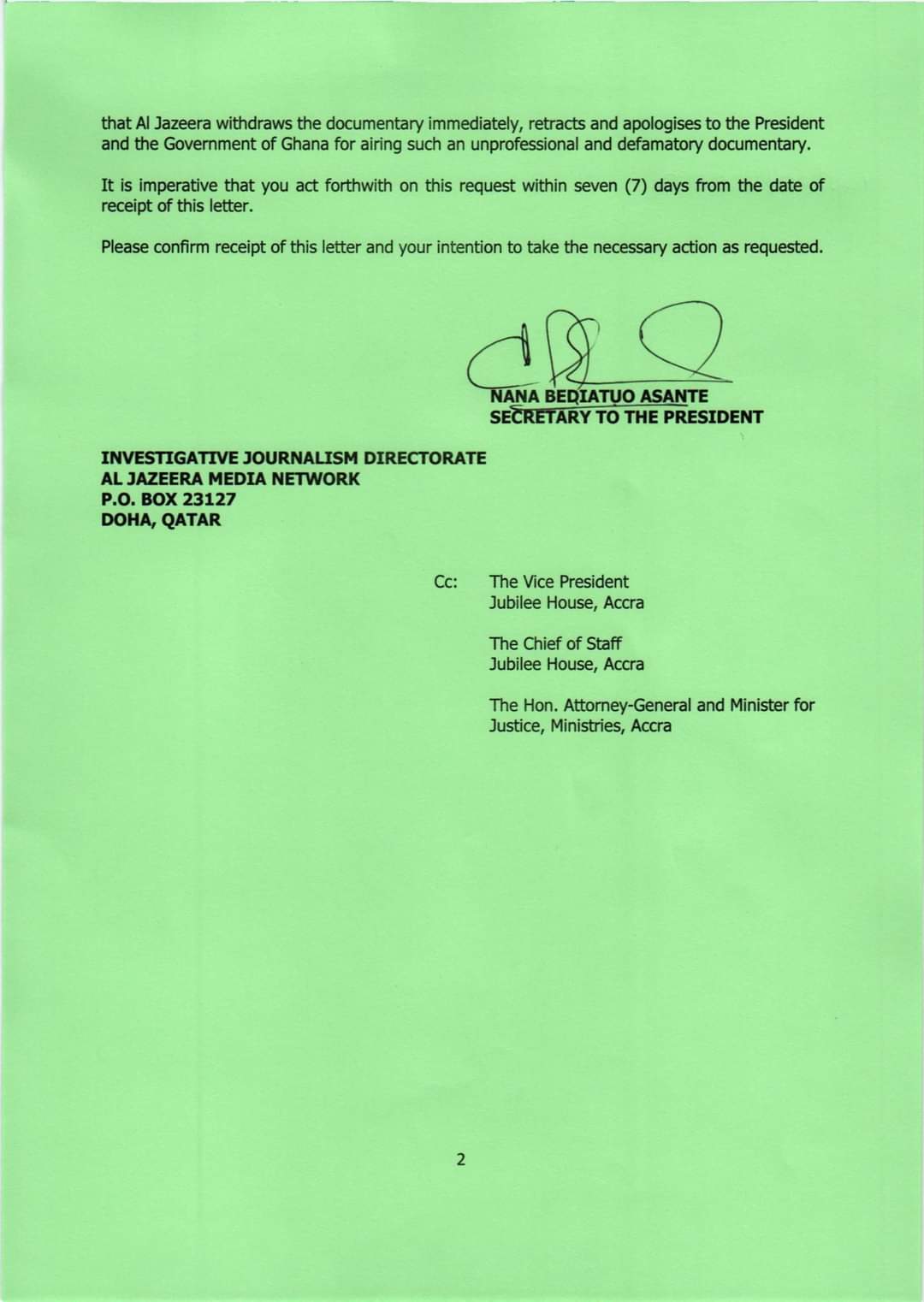 READ ALSO: C/R: Four armed robbers leave security man with gunshot wounds at quarry site