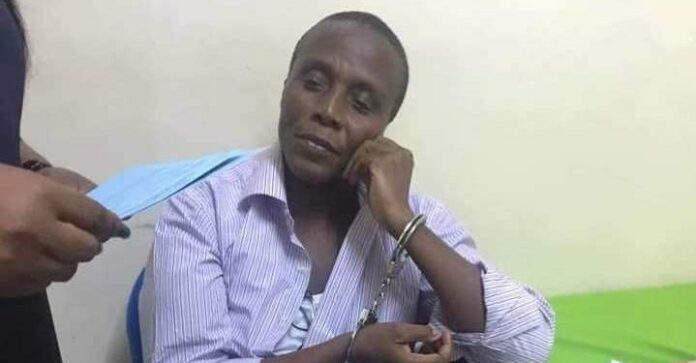 An Accra High Court has sentenced to death, Asabke Alangdi over the murder of a former Upper East Regional Chairman of the NPP, Adams Mahama, in 2015.
The 7-member jury unanimously found Mr. Alangdi guilty for conspiracy to commit murder.
However, Gregory Afoko, who was alleged to have conspired with Asabke for the murder of Alhaji Adams will face another trial over the alleged murder
That was after the jury returned a 4:3 verdict finding Afoko not guilty of murder and conspiracy to commit murder.
READ ALSO: Fight erupts at court premises after relative prevented journalist from taking photos of Mankessim murder suspect
READ ALSO: Killer of Cape Coast Dancehall artiste Unruly Grank sentenced to death by hanging
Per the Criminal Procedure Act, 1960 (Act 30), a verdict of 4:3 by a jury in a murder trial means it is a hung jury and there must be a retrial.
Lawyers for Asabke have however vowed to appeal the death sentence of their client.
According to them, they wondered how the jury could have found Asabke guilty of conspiracy to commit murder and acquit Afoko of the same charge of conspiracy.
"How can a person conspired against himself, be found guilty and the person that he was accused of conspiring with is found not guilty," one of the lawyers said.
READ ALSO: Top 10 internet scamming countries in the world in 2023