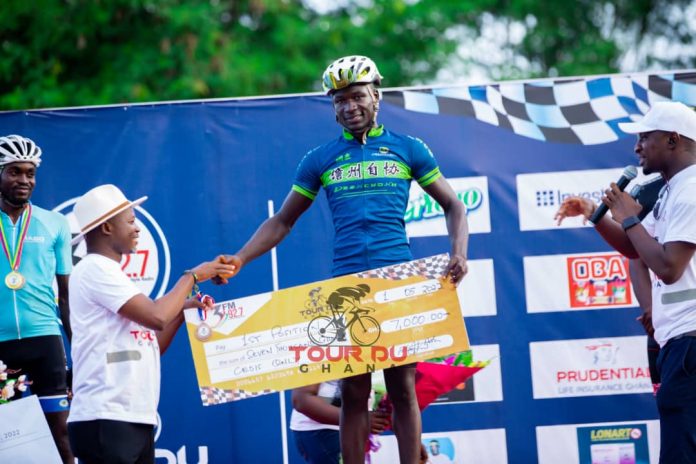 Anthony Boakye beat 119 other cyclists in a 289km journey to win the second edition of the 3FM Tour du Ghana competition.
He replaces Alexander Allotey who was victorious in the maiden edition last year.
Boakye earned a cash prize of GHS 7000 after accumulating an impressive total of 70 points in the showcase.
The 3FM Tour du Ghana was a two day event which started from 30th April, 2022.
On the first day, cyclists rode from the Central University Miotso to Ho and on the last day, they moved from Ho to Valley View University, Oyibi.
Ranking of the top 10 cyclists:
Positions
10th
Michael agbugblah 36
9th
Victor kudjo -40
8th
Joseph neequaye'40
7th
Prosper agbo- 45
6th
Maxwell doku- 46
5th
Henry odumu-50
4th
Prince kudufia- 64
3rd
Jacob akwwei – 65
2nd
Lawrence adjei – 69
1st
Anthony boakye -70

Source: 3Sports