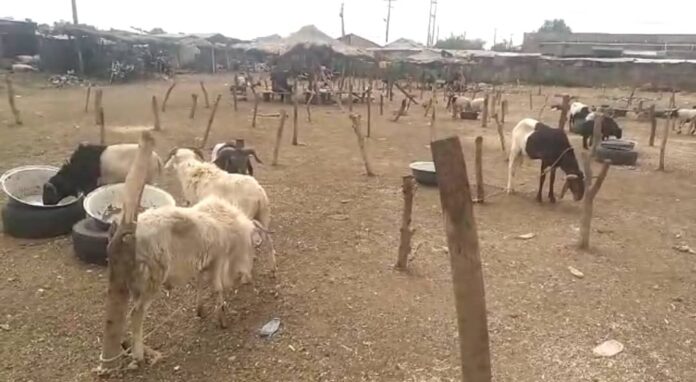 The Food and Drugs Authority (FDA) says it has taken stock of meat products in all cold stores, abattoirs, restaurants and eateries in the catchment areas that have outbreak of anthrax.
The Authority says this is to ensure that meat that are in stock before and after the outbreak will not be sold to the public for consumption.
The Upper East regional Director of the FDA, Sabastian Mawuli Hotor made these revelations in an interview with Onua Maakye on Friday, June 9, 2023.
The Upper East regional Coordinating Council has banned the movement of ruminants following the outbreak of anthrax disease in some districts.
READ ALSO: E/R: Alert raised over increasing diagnosis of kidney diseases among young people in galamsey communities
The affected districts are the Bawku municipality, Bawku West, Pusiga, Garu, Tempane and Binduri districts.
The Police is to apprehend any person or group of persons who flout the directive, while veterinary officers have been directed to commence anthrax vaccination of the categories of ruminants immediately.
"The FDA has gone to places to ensure they are complying with the directives. We have taken stocks of meats in fridges. We have taken stock of inventory in order not to sell them. If we arrest you selling or having sold any meat, we shall let the law take its course," Mr. Hotor explained.
He said "all must adhere to the laws. We have fowls, fish that are not infested with anthrax. They should go for that so that anthrax will not bring problems."
READ ALSO: Twifo Praso: Residents lament pollution of Ɛntafrewaso stream by liquid waste from hospital
By Kweku Antwi-Otoo|Onua News|Ghana