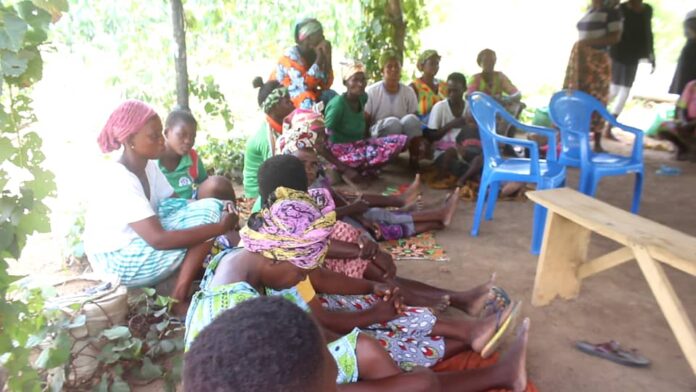 Over 11,000 women from 42 registered cooperative societies in the Kassena Nankana West and Kassena Nankana municipality have pledged to contribute their quota to improving climate in the area.
The women who include some from some 424 group enterprises all breaking the odds under a parent forest and farm based organisation called Kassena Nankana Cooperative Baobab processors Union Limited ( KANBAOCU) to improve climate in the north through Business Development and Sustainable Environmental Management and Practice.
KANBAOCU aims at increasing productivity, profitability and savings capacity of its members by promoting sustainable use of its members use of non-timber forest products, promoting sustainable agriculture through organic and ecological farming practices, sustainable environment management practices and supporting the formation, training and effective functioning of village savings and loan associations.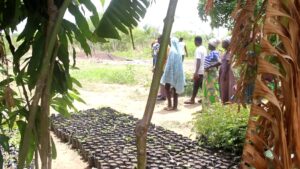 With support from forest and farm facility (FFF) to assist forest and farm producers under an umbrella called Ghana Federation of smallholder Forest and farm producers ( GhaFFap) which KANBAOCU is a founding member to elevate the poverty in the north as well as empowering women in productive enterprises.
READ ALSO: MAREDES, Knights of Marshall plant 1,000 plus trees at Saboba 
These women under this initiative are self economic independent with their involvement in small and medium sized businesses as well as belonging to the various village savings and loans enterprises which helps in sustaining and managing their businesses.
The production of non-timber forest products like the products from Baobab, Moringa and other wild tree products is creating more economic and environmental opportunities for residents in the Kassena Nankana areas especially women who are the main actors and stakeholders in this enterprise.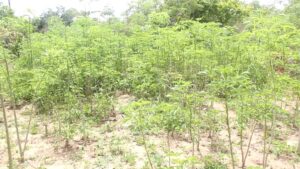 The forest and farm facility country coach, Sophie Grouwels and other officials from Ghana forest and farm producers made a working visit to some selected forest and farm producers organisations in the country.
READ ALSO: Forestry Commission destroys galamsey equipment at Atewa Forest
Madam Grouwels and her team were given a rousing welcome at KANBAOCU in Paga where thousands of women have benefited from the four key strategic initiatives such as GhaFFap National Dialogue series, Sustainable Financial Transformation, Green Ghana GhaFFaP Charcoal producers in forest landscape restoration.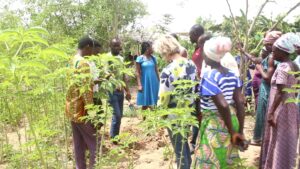 "I am very excited with the project implementation in this area and the number of women engaged in the project makes this particular forest and farm producers organisations relevant in the total concept of the entire initiative," Sophie Grouwels said, adding that she is happy the project is reducing poverty levels through massive participation of women.
The team, led by the Forest and farm facility country coach later engaged with leadership of KANBAOCU where a power point presentation of the activities, successes, objectives and wayforward of the organisation was presented to the team.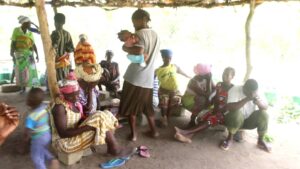 By Mohammed Rabiu Tanko|UE/R|Onuaonline.com