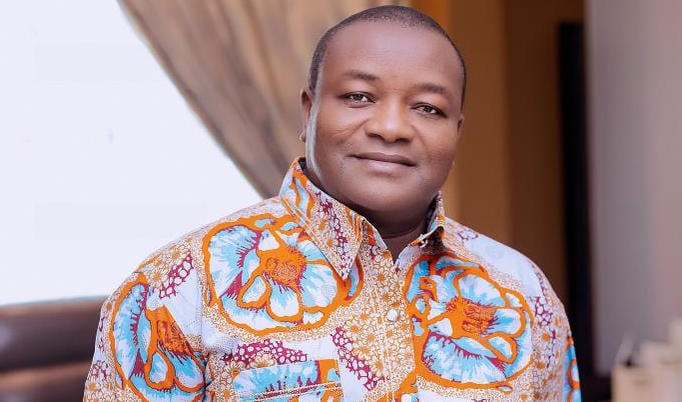 Founder and leader of the All People's Congress (APC), Dr. Hassan Ayariga, has claimed ownership of the 24-hour economy that has become topical in the country.
The former flag bearer of the Progressive People's Party (PPP) says he proposed the idea in his 2020 manifesto but did not receive the needed attention because it did not come from one of the major political parties.
In a post made on social media, the presidential aspirant said he was happy his idea has been bought by former President Mahama and is now being discussed nationwide.
"I am happy to hear that former president Mahama says he will introduce 24 hours economy for Ghanaians and suddenly it has become a serious topic for discussion and some people are calling on Ghanaian to listen and follow while others are asking other political leaders to bring their policies," he said.
He went on to provide evidence to his claim, indicating on his 2020 manifesto, a portion where he said he will introduce a 24-hour production in a three-shift system.
"Kindly read from Dr. Hassan Ayariga's APC's 2020 manifesto item number thirty, you will see a 24-hour production (a 3 shift system for companies, businesses, and workers). This is what the leader of the APC has been talking about, but we never pay heed to his policy, but when the major parties raise this same topic, then it becomes a serious policy," he complained.
John Dramani Mahama, flag bearer of the major opposition party, the National Democratic Congress (NDC) proposed at the onset of his 'Building Ghana Tour' with the Trades Union Congress (TUC) that he was going to introduce a 24-hour economy which will ensure workers work in a three-shift system with an enhanced security, incentive for businesses who will apply to implement the voluntary policy and a subsidised electricity amongst others.
The idea, has since become the topic of the day, with the New Patriotic Party's (NPP) flag bearer saying the proposal does not make sense.
Dr. Bawumia has indicated that various sectors of the economy are already operating the 24-hour system and Mr. Mahama does not understand what it is.
In a related development, Prof. Kobby Mensah of the University of Ghana has charged the Vice President to present his idea to Ghanaians rather than attacking Mahama's.
READ ALSO: GFSF: Ayariga sues Ofori-Atta, wants Supreme Court to declare Fund unconstitutional